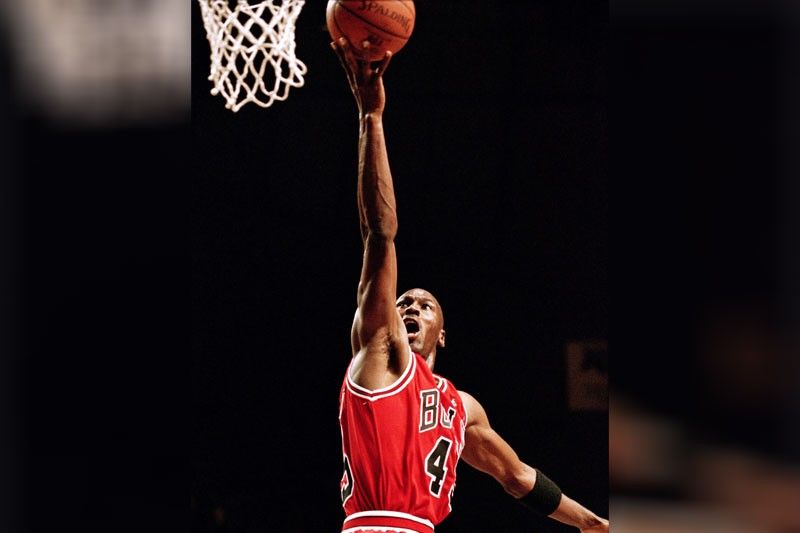 MANILA, Philippines — Netflix has been killing when it comes to documentaries: Coronavirus, Explained, Tiger King and The Last Dance are a few titles that are so well made, you'd be willing to insert them between Korean dramas and Hollywood movies.
For a basketball-crazy nation like the Philippines, it's hard to imagine days, weeks and months without basketball. Beyond the game, it's the universal themes of real-life drama, passion for the game, poetry in motion, inspiring comebacks and underdog stories that fans miss the most spending days in quarantine.
The next best thing happened on Netflix in the form of the 10-part Michael Jordan/Chicago Bulls ESPN-produced documentary, The Last Dance.
You don't have to be a basketball fan to enjoy this rare glimpse on the man, the myth and the legend that "His Airness" remains to be this very day and all the controversies and back stories that led to Chicago Bulls' domination of the NBA in the '90s.
Here are five of the best quotes from The Last Dance so far:
1. "Winning has a price. And leadership has a price." — Michael Jordan in Episode 7.
He said this because he had to go through a lot to become a consistent winner. He was too focused on winning that he stopped at nothing to get those six championships. Jordan chose only his game to speak for his brand. His brand is his game. No politics, no intricate PR stunts. The stunts remained on the hardcourt, a decision that did not sit well for some critics who prefer a well-rounded role model.
Jordan stressed, "So I pulled people along when they didn't want to be pulled. I challenged people when they didn't want to be challenged, and I earned that right because my teammates who came after me didn't endure all the things that I endured. When people see this, they're gonna say, 'Well, he wasn't really a nice guy, he may have been a tyrant.' Well, that's you because you never won anything. Look, I don't have to do this. I'm only doing it because it is who I am. That's how I played the game. That was my mentality. If you don't wanna play that way, don't play that way."
2. "What you get from me is from him. I truly hate having discussions about who would win one-on-one. You heard fans saying, 'Hey Kobe, you'd beat Michael one-on-one' and I feel like, yo, what you get from me is from him. I don't get five championships here without him. 'Cause he guided me so much and gave me so much great advice." — Kobe Bryant on Jordan's greatness, Episode 5.
The moment The Last Dance opened Episode 5 with the words "In loving memory of Kobe Bryant," any clips that had the late Lakers star in it was a battle to hold tears back for the viewers.
In a scene from this episode, Jordan was telling his All-Star teammates that he wasn't gonna allow that Laker Boy to put on a show against him back in the 1998 NBA All-Star. Jordan went on to showcase that he has the advantage against the young Bryant but mutual respect was palpable between the two basketball greats after the game.
Bryant went on to talk about feeling the pressure as a newcomer in the '90s NBA. "It was a rough couple years for me coming into the league, because at the time, the league was so much older, it's not as young as it is today. So nobody was really thinking much of me, I was a kid that shot a bunch of air balls, you know what I mean? And at that point, Michael provided a lot of guidance for me."
3. "Whenever they speak Michael Jordan, they should speak Scottie Pippen." — Jordan, Episode 2
This quote introduced the most underrated No. 2 athlete of all time, Scottie Pippen. In this episode, fans got to discover Pippen's humble beginnings, how he rose from team manager to top rank amateur and how he struggled to provide for his family while enduring a Bulls contract that failed to match his on-court contributions.
4. "There's a knock on the door. It's Michael Jordan. And I hid. I didn't want him to see me like that. So I'm just hiding behind the couch with covers on me." — Carmen Electra, Episode 3.
Dennis Rodman added so much color to the Bulls, not only because of his hairstyle and attitude. He brought in with him star power, literally by dating Madonna at one time and Carmen Electra in another. A burnt-out Rodman took a quick escape to Las Vegas one time to party for several days with the former Baywatch star. It took Jordan to fetch Rodman, drag him back to Bulls practice and send Electra under the covers, literally.
5. "My fame was good at the beginning. But now that you're on a pedestal, it's not just the positive talk you're hearing. You hear some people take shots at you. That changes the idea of being out there for people to see you. I'm at that stage of my career and my life when I'd rather get behind closed doors than be out there in the spotlight taking shots." — Jordan in Episode 6.
Here we see that fame is fame no matter what kind of spotlight you're under. For someone known for taking the shots and making them when games and championships are on the line, Jordan couldn't take the shots thrown at him off-court.