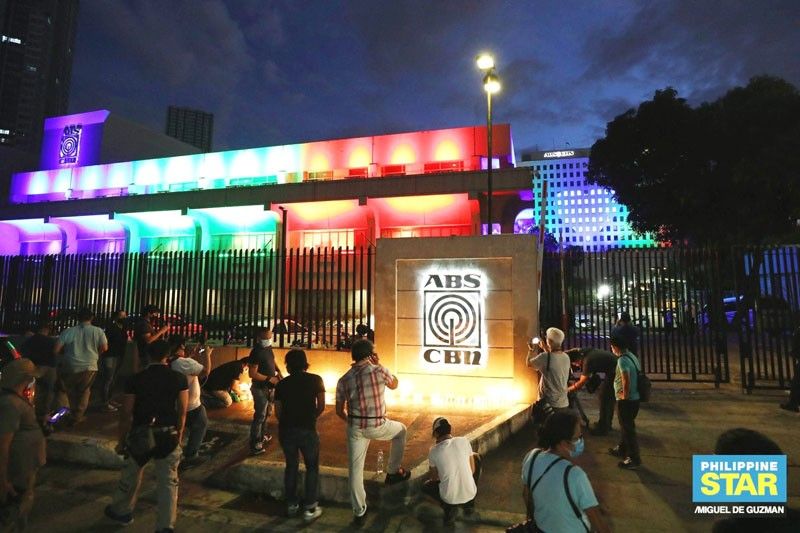 It's been 20 days since ABS-CBN went off the air following the Cease and Desist Order (CDO) issued by the National Telecommunications Commission (NTC) last May 5. And every day that we're off the air, we lose between P30M to P35M in advertising revenue. And every day, more and more of the 11,000 employees are suffering from anxiety, depression and heartbreak from the uncertainty surrounding the franchise's renewal.
There was another development on May 19 when Congress decided to tackle the 25-year franchise renewal instead of the provisional franchise they first proposed on May 13. This is, of course, a positive development in the long run for the media network, but it's now a longer route given there are only eight session days left before Congress takes a break on June 6.
Also on May 19, the Supreme Court (SC) denied ABS-CBN's urgent plea to issue a Temporary Restraining Order (TRO) for the CDO issued by the NTC. The SC is giving NTC 10 days to comment and ABS-CBN another five days to reply. To me, this is a double whammy, and my initial hope for us to be back on-air in June has now been dashed.
Our president and CEO Carlo Katigbak has already expressed concern to the Senate that though ABS-CBN promised its employees that no one would be laid off in the next three months, it will be another story come August if we are not broadcasting by then. The painful decision to retrench could be inevitable.
I leave it now to the wisdom and conscience of our lawmakers to be impartial, fair and expeditious as well, for the sake of the network's employees. For the record, the application for a franchise renewal was submitted way back in 2014 in the 16th Congress. In typical congressional fashion, however, it was ignored until we reached the expiration date.
In the meantime, ABS-CBN employees and Kapamilya all over the world are coming together through a prayer movement with daily Masses and rosary recitations, not only for our franchise renewal but also for the pandemic that is gripping the world. We are relentless in our prayers and fervently hoping that a miracle is on the horizon.
How Don Bosco puts technical skills into good use
Meanwhile, Cebu City is still under the Modified Enhanced Community Quarantine (MECQ), and that's where my cousin, Fr. Fidel Orendain, serves as president of Don Bosco Technical College. He and the Salesians of Don Bosco (SDB) have been quietly doing their share to help deal with the pandemic. Using every means available, they've been amplifying the government's message on how to keep safe during the health crisis.
Several Don Bosco Centers in poor districts continue to organize donation drives and distribution of food and have rallied people, even their seminarians, in making face masks and shields. They are putting their technical skills and shops into good use. Many times operating the machines themselves that would otherwise be idle, priests and brothers and volunteers have sewn PPEs, assembled hands-free sanitizers and sanitation packs and worked on designing portable ventilators. They have lent their vehicles for logistical support in far-flung areas.
In partnership with the Cebu Government and the Sangguniang Kabataan Federation, their technical school has helped fabricate over 200 beds to be used for isolation centers. The same carpentry shops have also produced palm-held comfort crosses for the sick.
They have made available their retreat centers to billet hundreds of frontliners who are too afraid or too tired to go home. They continue actively perform their ministry by way of online counseling and celebration of livestreamed Masses.
The SDB's are pulling their meager resources together. And it amazes Fr. Fidel how even those who find it challenging to make ends meet are so adamant about contributing. Those who have nothing to give, manage to share their admirable generosity and compassion in many ways, he says.
If you wish to donate to their cause, please contact any Don Bosco Center.