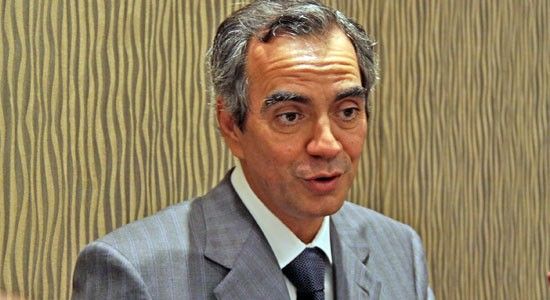 Wawa not an immediate fix, but fast solution to crisis — Razon
MANILA, Philippines — Ports and casino tycoon Enrique Razon said the development of an 80-meter dam in Montalban is not going to be an immediate remedy to the current water crisis, but gave assurance that it would be one of the fastest and most sustainable solutions.
Razon-led Prime Infra, through a partnership with San Lorenzo Ruiz Builders and Developers Group (SLRBD), plans to develop a water supply facility of over 500 million liters per day at the Wawa catchment area traversing the municipality of Rodriguez and city of Antipolo, both in the province of Rizal.
With its capacity, the water source is strategically located to serve the expansion areas of Manila Water Co., the east zone concessionaire of the Metropolitan Waterworks and Sewerage System (MWSS).
"This is not an immediate fix, but rather a medium to long term solution. Yet our project is one of the fastest and most sustainable ways to solve this current water crisis. If we don't act now, this will be a recurring problem," Razon said.
Prime Infra president and chief operating officer Guillaume Lucci said the group is optimistic the project will get going considering government's support to fast-track the needed new water source for Metro Manila and the Rizal province.
"The proximity and water source quality of the Wawa catchment area will allow us to deliver first water no later than 2022. Because of the scale and life cycle cost of large dams, the public can be assured that we will deliver it in a cost-effective manner," Lucci said.
SLRBD president Anthony Violago, for his part, said the project is an important step towards resolving the legal impediment preventing the development of one of the most strategic water supply source for Metro Manila.
Water experts have long-cited Wawa as the best potential water supply source for Metro Manila.
Compared to Laguna Lake and other similar water supply options, Prime Infra said it does not require an expensive treatment technology like reverse osmosis.
At its capacity, the project is capable of serving more than 500,000 households in the MWSS franchise area.
Prime Infra last week signed a memorandum of understanding with Manila Water to cooperate in the possible development of the Wawa Bulk Water Supply Project.
The agreement formalizes the formation of a technical team that will conduct a technical study to be reviewed and approved by the MWSS.
Manila Water needs to produce 80 million liters of water per day to cope with its water requirements and solve one to two years of possible water supply deficit.