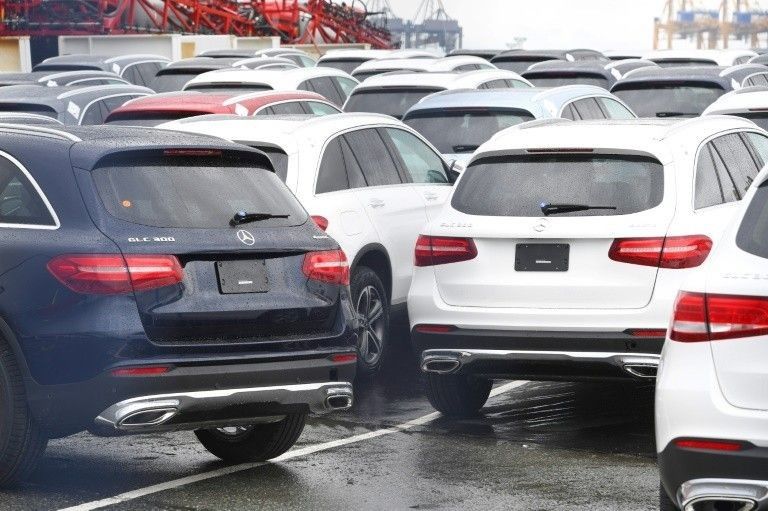 MANILA, Philippines — The anticipated recovery of the local automotive industry this year remains elusive as sales growth went flat in April, bringing the four-month total still behind last year's figures.
In a joint report released by the Chamber of Automotive Manufacturers of the Philippines Inc. (CAMPI) and Truck Manufacturers Association Inc. (TMA) yesterday, the total number of vehicles sold in April reached 25,799 units, barely up from the 25,583 units rolled out of dealerships in the same month last year, as demand for passenger cars (PCs) remained weak.
PC sales in April went down by 22.7 percent to 7,661 units from the previous year's 9,910 units.
Sales of commercial vehicles (CV), meanwhile, rose 15.7 percent to 18,138 units in April from 15,673 units in the same month a year ago.
For the January to April period, the vehicle assemblers' total sales declined slightly to 111,187 units from 111,620 units last year.
PC sales slowed by 12.8 percent to 33,833 units as of end-April from the previous year's 38,817 units, while CV sales, on the other hand, grew by 6.3 percent to 77,354 units from 72,803 units a year ago.
Toyota Motor Philippines Corp. remained the leader in terms of vehicle sales in the four-month period, cornering a 40.47 percent share.
This was followed by Mitsubishi Motors Philippines Corp. with an 18.67 percent share and Nissan Philippines Inc. which accounted for 12.01 percent.
On fourth and fifth spots are Ford Motor Co. Philippines Inc. and Honda Cars Philippines Inc., which had respective shares of 6.88 percent and 6.58 percent.
Even as sales in the January to April period are still lower compared to the previous year's, CAMPI president Rommel Gutierrez said the group remains hopeful of seeing higher sales for the rest of the year.
"Sales last month remain erratic on a monthly basis, but we expect that positive growth trend on a yearly basis will continue to improve in the coming months," he said.
CAMPI and TMA ended 2018 with a 16 percent decline in sales to 357,410 units from 425,673 units in 2017 due to weaker demand following the implementation of higher excise taxes on vehicles under the government's tax reform law.