Business
UPPC's paper machine line gets BOI incentives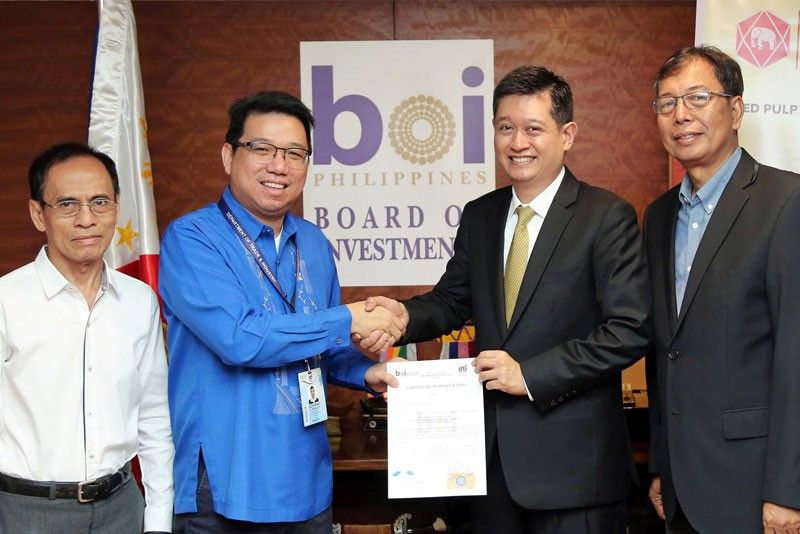 MANILA, Philippines — The Board of Investments (BOI) has approved the registration of the P8.5 billion paper machine line project of United Pulp and Paper Co. Inc. (UPPC), making the firm qualified for incentives from the government.
In a statement, the BOI said the agency awarded the certificate of registration to UPPC for its project last April 11.
The project will involve the production of up to 220,000 tons per year of corrugated medium paper in its plant in Calumpit, Bulacan.
Commercial operations are slated to begin in November next year.
UPPC will be serving both domestic and export markets through the project.
The project is also expected to provide a boost to the local paper industry by reducing the need for customers to go for imports.
UPPC will be using state-of-the-art technologies in its facility.
In addition, UPPC's new power boiler is designed to tap a non-conventional source of energy such as biogas by using an anaerobic system with less power requirement and less sludge.
Through the use of the new technologies, UPPC is expected to achieve improved productivity better cost efficiency, as well as increased production.
Being registered with the BOI allows firms to enjoy incentives for projects including income tax holidays and duty-free importation of equipment, spare parts and supplies.
UPPC is under Thai conglomerate Siam Cement Group (SGC).
Apart from UPPC, SCG is present in the Philippines through other subsidiaries such as SCG Marketing Philippines Inc., SCG Trading Philippines Inc. and Mariwasa Siam Ceramics Inc.