Business
Unemployment rate steadies in July, job quality improves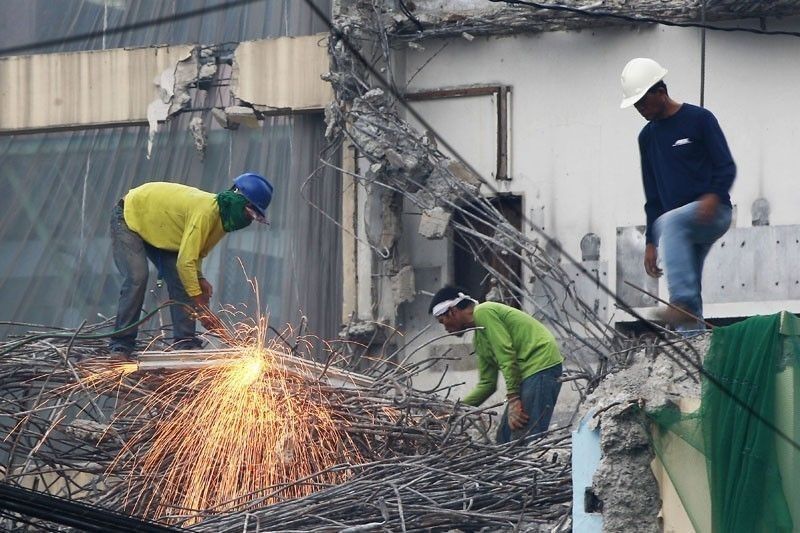 MANILA, Philippines — The number of jobless Filipinos steadied in July from a year ago while those wanting more work decreased, indicating an improvement in job quality, the Philippine Statistics Authority reported Thursday.
Unemployment rate in July stood at 5.4%, unchanged from the same month last year.
On the other hand, the proportion of employed Filipinos also steadied at 94.6% in July year-on-year. Workers in the services sector accounted for 57.5% of the total employed, followed by the agriculture sector (23.5%) and industry sector (19.7%).
Meanwhile, the proportion of underemployed Filipinos — or those employed but looking for longer working hours or additional jobs to increase their income — fell to 13.9% in July from 17.2% last year.
"While the Philippine economy has shown remarkable improvements in the labor market, the government should continually improve its efforts towards generating more productive and higher quality employment," Socioeconomic Planning Undersecretary Rosemarie Edillon said.
The Philippines' labor force participation rate was estimated at 62.1% in July, higher than 60.1% registered in the comparable period in 2018.
The country's labor force population — which consists of employed and unemployed Filipinos aged 15 years old and above — was at 73.1 million as of end-July.
'Jobless youth'
The PSA also said the proportion of unemployed youth was at 14.4% in July, a tad higher than 14.1% chalked up in the same month last year. The state's statistics agency considers those aged 15 to 24 years old as part of the country's youth population.
July also saw the Philippines' labor force participation rate of youth expand to 38.3% from 36.8% a year ago. The proportion of young Filipinos who were new entrants to the labor force was estimated at 13.1% in July from 18% in the same month in 2018.
The employed youth in July worked on an average of 38.7 hours per week, shorter than the 41.3 hours a year ago. — Ian Nicolas Cigaral