Business
Toyota launches Hiace Super Grandia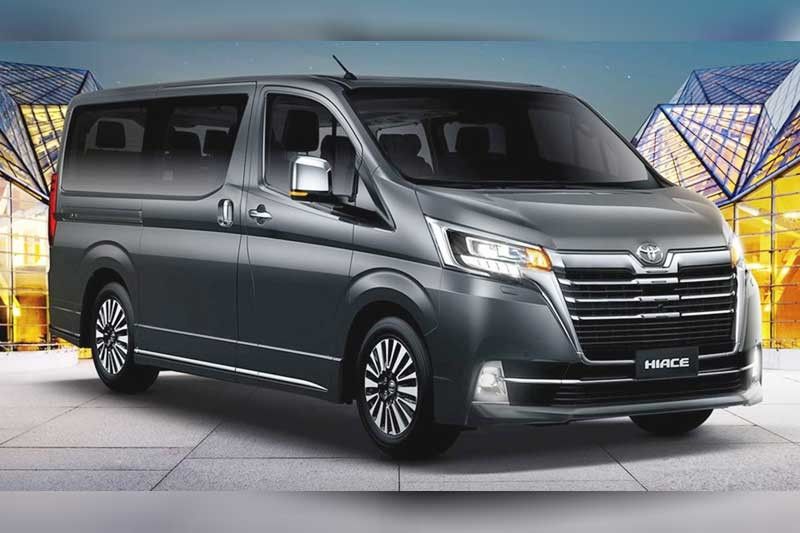 MANILA, Philippines — Toyota Motor Philippines Corp. (TMPC) wants to maintain its leadership in the utility van segment by selling 400 units of the new Hiace Super Grandia per month.
During the launch of the Hiace Super Grandia yesterday, TMPC president Satoru Suzuki said the goal is to achieve monthly sales of 400 units for the new van starting next month.
By selling 400 units of the Hiace Super Grandia per month, Suzuki said TMPC would want to maintain its 55 percent share in the van market.
Prior to the launch of the new Hiace Super Grandia, the company was only selling 200 units per month of the previous model.
Suzuki said the company is upbeat it could sell more Hiace Super Grandia units this time given the features of the new model.
The new Hiace Super Grandia is equipped with a 2.8-liter diesel engine, six-speed automatic transmission and variable power steering, has a sleek and polished exterior, as well as expansive interiors and captain seats to provide comfort to passengers.
Available in four colors such as black, gray metallic, luxury pearl toning and white pearl, the new van retails for P2.420 million for the fabric variant, P2.510 for the leather variant, and P2.875 million for the elite variant.
Elijah Marcial, vice president for marketing at TMPC, said the company is targeting customers aged 40 to 44 years old, are married and have an average monthly household income of P220,000 to P240,000 for the new Hiace Super Grandia.
While the Hiace Super Grandia accounts for a small percentage of TMPC's total sales, Suzuki said the company wants to continue to cater to demand for this kind of vehicle which can serve public transportation or commercial needs, as well as personal use.
"Contribution is not so much, but of course we cannot disregard this kind of market," he said.
He said the Vios passenger car is still expected to account for bulk of the company's sales this year.
TMPC is aiming to sell 34,000 units of the Vios, which is locally assembled at the Santa Rosa plant in Laguna, this year.
As of end-July, TMPC's Vios sales reached 18,433 units.
Suzuki said other vehicle models seen to make big contributions to the company's sales this year are the Innova, Fortuner and Hilux.
While TMPC is showing signs of growth, with sales rising 3.8 percent to 87,574 units as of end-July from a year ago, and sales in July alone increasing 25.3 percent to 14,120 units from 11,265 units last year, Suzuki said achieving the sales goal of 165,000 to 168,000 units for the year remains a challenge.
"This (July sales) is very irregular figure of growth. We have to better carefully watch growth this month, next month," he said.