Business
Tax amnesty clips government revenue target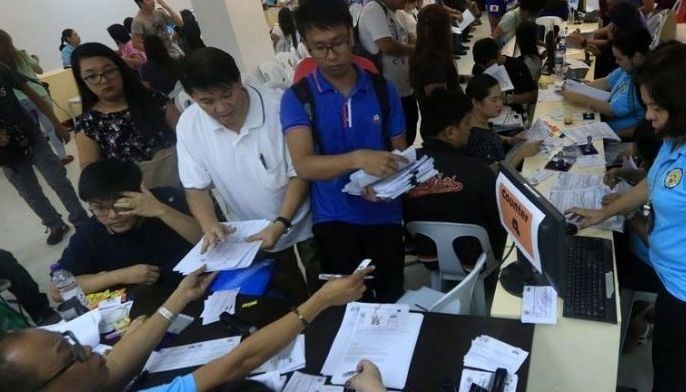 MANILA, Philippines — The Duterte administration's economic managers have decided to cut the government's revenue target this year following the enactment of a watered down tax amnesty law.
In a press conference following the 175th meeting of the Development Budget Coordination Committee (DBCC), Budget and Management officer-in-charge Janet Abuel said revenue collections are projected to reach P3.15 trillion in 2019, equivalent to 16.2 percent of the country's gross domestic product (GDP).
This is lower than the previous revenue program of the government, which was set at P3.208 trillion.
According to Finance Secretary Carlos Dominguez, the DBCC decided to cut the revenue program following President Duterte's decision to veto the general tax amnesty provisions under Republic Act 11213 or the Tax Amnesty Law.
"As you know only part of the amnesty bill was approved. Because the rest of the amnesty bill has not been passed, that's why we downgraded the collections by P50 billion," he said.
The bicameral conference committee approved the Tax Amnesty Bill in December last year, but it lacked the provisions on the relaxation of the Bank Secrecy Law and the automatic exchange of information, as proposed by the DOF.
Due to the lack of these measures, President Duterte last Feb. 14 signed the law, but line vetoed the provisions on general tax amnesty.
Estimates from the DOF showed that the Tax Amnesty Law is expected to raise P27.54 billion in additional revenue this year, 56.63 percent lower than the P63.5 billion initially expected by the DOF under the original proposal.
Together with the Tax Reform for Acceleration and Inclusion (TRAIN) Law, Abuel said tax reform measures are expected to contribute a total of P162.2 billion to government coffers this year.
Meanwhile, Abuel said government spending is targeted to reach P3.78 trillion this year, equivalent to 19.4 percent of GDP.
Abuel said this target is based on the assumption that the national budget is reenacted only for the first quarter.
As a result, the nominal deficit for this year is seen to reach P631.5 billion, or 3.2 percent of GDP.
Until now, Congress has yet to remit the enrolled copy of the 2019 budget as the House of Representatives and Senate accuse each other of making last-minute adjustments to the P3.757 trillion budget after it was approved by the bicameral conference committee.
Due to the continued delay, the DBCC has also decided to slash the government's gross domestic product (GDP) growth target to a range of six to seven percent, from the original goal of seven to eight percent.
Socioeconomic Secretary Ernesto Pernia said this is based on the assumption that the 2019 national budget would not be enacted until April.