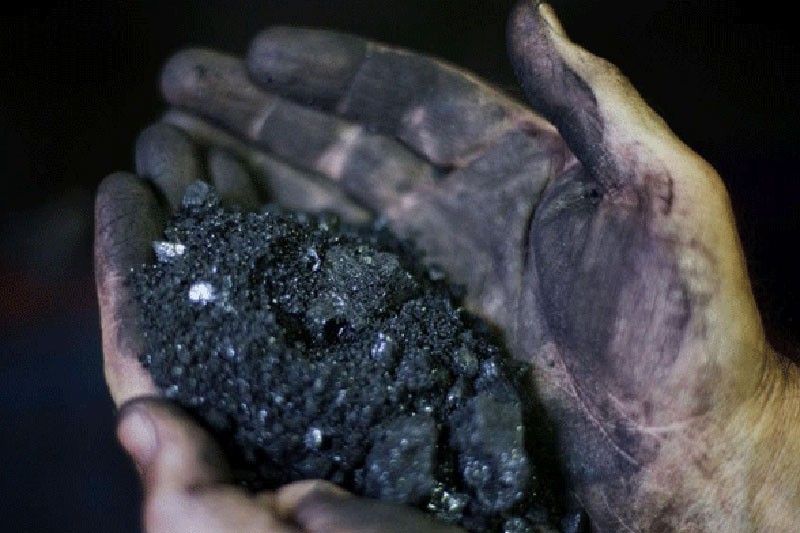 Semirara sees coal driving income, revenue in 2019
MANILA, Philippines — Semirara Mining and Power Corp. (SMPC) is expected to see its coal segment drive income and revenue until 2019 as its power business is undergoing rehabilitation.
SMPC's coal segment will support the company's growth as income from power could weaken up to 2019 on planned rehabilitation of two units of one of its coal-fired power plant, F. Yap Securities Inc. said in a research note.
"(SMPC's) power segment weakened, following shutdowns in 1Q18, plus extended shutdown of a unit in 2Q-3Q18. Moreover, SCPC's Unit 1 will start its rehabilitation November this year and would take around six months to complete. Meanwhile, Unit 2's rehabilitation will follow around July 2019," it said.
Sem-Calaca Power Corp. (SCPC) owns and operates the 2x300-megawatt (MW) coal-fired power plant in Calaca, Batangas.
Despite these plant shutdowns, the brokerage firm said SMPC's coal business will continue to cushion the power segment's weakness, "as coal prices remained strong despite the slowdown in coal production."
Because of this, F. Yap Securities raised its earnings forecast for SMPC to P15.2 billion in 2018, up four percent from its initial forecast, and P17.8 billion in 2019, higher by 16 percent from the original outlook.
The forecast represents a seven percent increase from the P14.21 billion income earned last year.
SMPC managed to increase its net earnings by three percent in the first half from P7.86 billion to P8.1 billion, due to the robust performance of its coal business segment, which continued to benefit from stable benchmark prices, while cushioning the impact of plant shutdowns of its power segment.
"SMPC intends to end 2018 with around 14 million tons of coal produce from 2017's 13.2 million tons, as most of its mining equipment are being used for the rehabilitation of its Panian site. The rehab plan is slated to be finished mid-2019, based on the firm's present pace," the stock brokerage firm said.
As the country's largest coal miner, Semirara has two operating mines in Semirara Island in Antique, which are the Molave and Narra pits, where about 70 percent of its production is for local demand, while the rest is for export.
It had the Unong Mine in the island—which ceased operations in 2000 and is now fully vegetated with thriving aquatic population in its restored lake 17 years after.
More recent, Panian Pit was closed in October 2016 following the depletion of its mineable coal reserves as certified by the Department of Energy and was sought to have it rehabilitated first.
SMPC was supposed to raise its coal production output but decided to defer that to give way to the complete rehabilitation of the Panian Pit, president and COO Victor Consunji said earlier.
Originally, Semirara has an approved work program to increase the coal production from 12 million metric tons (MT) in 2016 to 16 million MT in the next two years after its amended environmental clearance certificate was approved.
In making the adjustments, all of Semirara's equipments allocated for the expansion are currently being used in the Panian Pit rehabilitation.