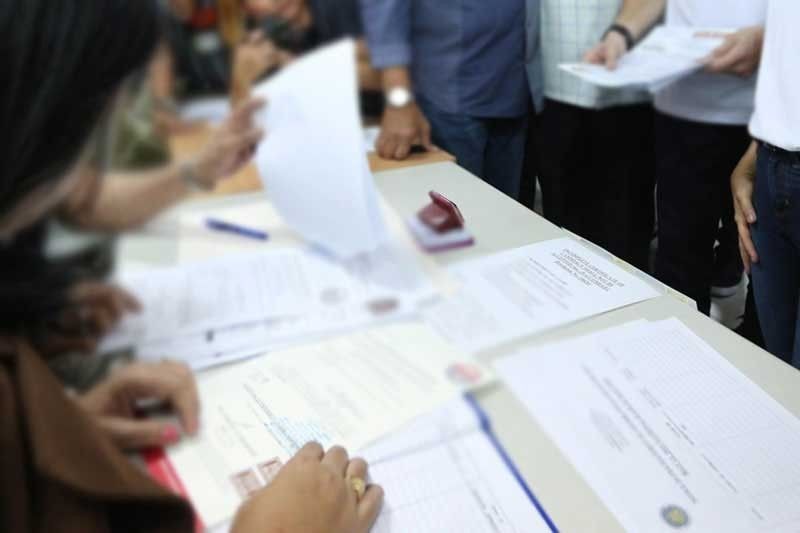 SEC to collect additional DST for certificates
MANILA, Philippines — The cost of doing business in the Philippines just got a bit higher, no thanks to additional documentary stamp taxes brought about by the TRAIN Law.
In a notice, the Securities and Exchange Commission (SEC), the corporate regulator, said that starting today, it would charge an additional P30 per certificate it would issue.
"Effective April 22, the SEC, in compliance with Section 188 of the National Internal Revenue Code as amended by the Tax Reform for Acceleration and Inclusion (TRAIN) Law and as approved during the Commission En Banc meeting on April 3, shall collect documentary stamp tax amounting to P30 for every certificate the SEC will issue," the SEC said in its notice.
The SEC is the corporate registry of domestic companies and foreign corporations doing business in the Philippines. It charges various fees for the registration of both domestic and foreign companies as well as non-profit entities.
In its website, the SEC said the filing fee is one fifth of one percent of the authorized capital stock or the subscription price of the subscribed capital stock whichever is higher, but not less than P2,000.
There is also a legal research fee which is equivalent to one percent of the filing fee, but not less than P10.
In addition, the new corporation has to procure a stock and transfer book (STB), the cost of which is approximately P470, which is inclusive of the registration fee for the STB.
At present, the SEC has been improving its system of registration with the introduction of the Company Registration System, which is the full automation and online pre-processing of corporations and partnerships, licensing of foreign corporations, amendments of the articles of incorporation and other corporate applications requiring SEC approval.
The TRAIN Law is the landmark tax legislation of the Duterte administration.
It marks the initial package of the Comprehensive Tax Reform Program and it was signed into law by President Duterte in 2017.
It revised provisions of the National Internal Revenue code including changes in taxation concerning personal income tax, estate tax, donor's tax, DST and the excise tax on petroleum products, sweetened beverages and cosmetic procedures among others.