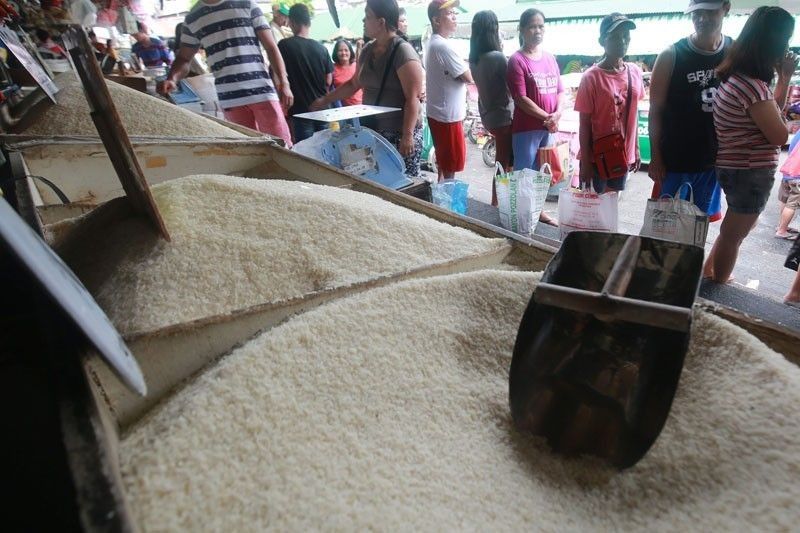 Rice tariff fund to benefit local machinery sector
MANILA, Philippines — A large portion of the Rice Competitiveness Enhancement Fund (RCEF) will be used to modernize rice farms, boosting demand for local machinery in the process, the National Economic and Development Authority (NEDA) said.
The newly-enacted rice tariffication law mandates the establishment of RCEF that guarantees the rice sector P10 billion in financial support annually for six years beginning this 2019.
According to its implementing rules and regulations, half of the rice fund, amounting to P5 billion annually, will be used by the government to procure rice farm equipment through the Philippine Center for Postharvest Development and Mechanization (PhilMech).
Farm machinery as tillers, tractors, seeders, threshers, rice planters, harvesters, and irrigation pumps will be given as a grant-in-kind to eligible farmers, rice farmer associations and registered rice cooperatives.
As a result, the existing outlay of the DA on farm mechanization for will have an additional P5 billion allocation from only P1.92 billion in 2018.
"Modernizing the rice industry has a multiplier effect on the economy. It will not only make our rice farms more efficient and productive. It will also push the demand for farm equipment up, thereby boosting the manufacturing industry and creating more jobs for Filipinos," said Socioeconomic Planning Secretary Ernesto Pernia.
PhilMech is required to procure from accredited local manufacturers, when appropriate, to support local manufacturers of farm machines and equipment.
PhilMech is also tasked to formulate implementing guidelines on rice farm equipment component consistent with the Rice Industry Roadmap.
This will include the eligibility criteria for prospective recipients, modality of selection, and mode of implementation and the accountability system in the procurement and distribution of rice farm equipment.
Meanwhile, the Philippine Rice Research Institute will receive 30 percent of the RCEF to develop, propagate and promote inbred rice seeds to rice farmers and organizations of rice farmers.
The Land Bank of the Philippines and the Development Bank of the Philippines will be given 10 percent of the fund for the creation of a credit facility with minimal interest rates and collateral requirements.