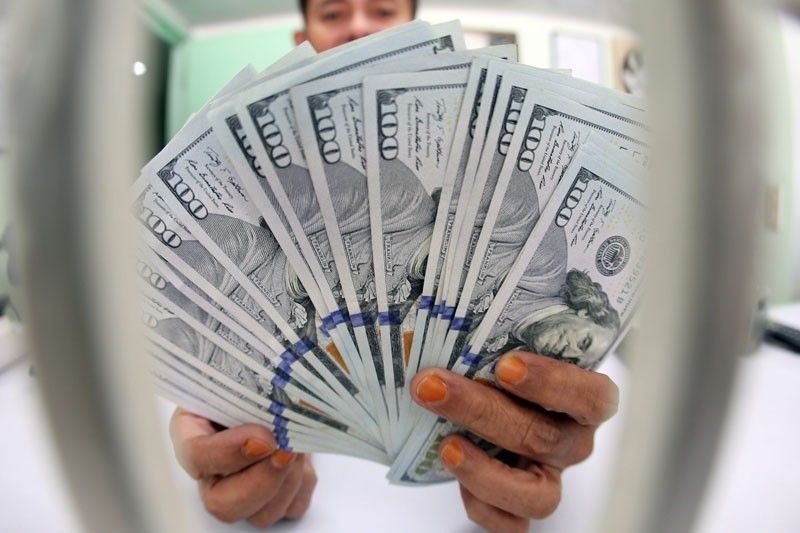 Remittances up 3.4% to $2.74 B in January
MANILA, Philippines — Money sent home by Filipinos abroad went up by 3.4 percent to $2.74 billion in January, the fastest growth in three months amid the steady increase in fund inflow from both land- and sea-based workers, according to the Bangko Sentral ng Pilipinas (BSP).
Newly installed BSP Governor Benjamin Diokno said this was the strongest growth in personal remittances since the 2.4 percent increase recorded in November last year.
Personal remittances consist of cash and non-cash items that flow through both formal or via electronic wire and informal channels such as money or goods carried across borders.
Diokno said personal remittances from land-based workers with work contracts of one year or more rose by 2.3 percent to $2.12 billion in January from $2.07 billion in the same month last year, while those from sea-based and land-based workers with contracts of less than one year went up by 12.6 percent to $580 million from $520 million.
On the other hand, the BSP chief said cash remittances coursed through banks climbed by 4.4 percent to $2.48 billion in January from $2.38 billion in the same month last year.
Diokno said the US cornered 35.5 percent of the total cash remittances in January followed by Saudi Arabia, Singapore, the United Kingdom, United Arab Emirates, Japan, Canada, Qatar, Hong Kong and Kuwait.
"The combined remittances from these countries accounted for almost 78 percent of total cash remittances," he said.
Remittances from Filipinos living and working abroad rose to a record high level last year despite recording the slowest growth in 17 years.
Personal remittances rose by only three percent to a record high of $32.21 billion last year from $31.29 billion in 2017, while cash remittances went up by 3.1 percent to an all-time high of $28.94 billion last year from $28.06 billion in 2017.
Personal remittances remained a major driver of domestic consumption, accounting for 9.7 percent of gross domestic product (GDP) and 8.1 percent of the gross national income (GNI) in 2018.
The BSP has lowered its growth target for both personal and cash remittances to three percent for 2019.
The weakening of the peso is a boon for beneficiaries of remittances as they end up getting higher peso value for their dollars. The local currency ended as the third weakest currency in the region last year after the Indian rupee and Indonesian rupiah.
The peso depreciated by 5.3 percent to 52.58 to $1 last year from 49.93 to $1 in 2017 amid strong outflows due to the series of rate hikes by the US Fed as well as the full blown trade war between Washington and Beijing.
The BSP has stepped up its campaign to encourage beneficiaries of remittances from Filipinos living and working abroad to save and invest more.
It inked a memorandum of agreement (MOA) with the Overseas Workers Welfare Administration (OWWA) and BDO Foundation to improve the financial literacy of overseas Filipino workers (OFWs) and their families through the Pinansyal na Talino at Kaalaman (PiTaKa) program.
BSP Deputy Governor Chuchi Fonacier earlier said the Consumer Expectation Survey for the fourth quarter of 2018 showed only 35.5 percent of OFW families receiving remittances save and only 5.1 percent are investing.