Business
Remittances hit 3-month high in March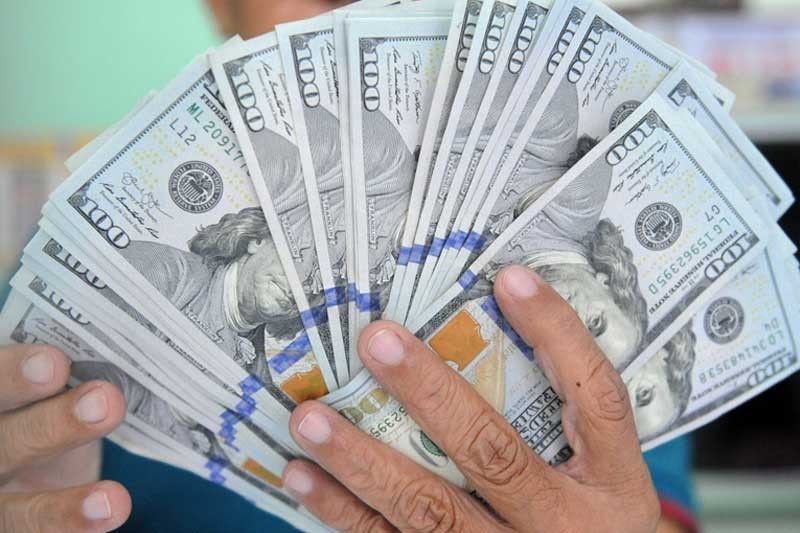 MANILA, Philippines — Remittances picked up in March, hitting the highest level in three months due to steady inflows from Filipinos living and working abroad, the Bangko Sentral ng Pilipinas reported yesterday.
According to BSP Governor Benjamin Diokno, personal remittances climbed by 6.4 percent to hit a three-month high of $2.79 billion in March from $2.63 billion in the same month last year.
This was the highest level since the $3.16 billion recorded in December and the fastest growth since the eight percent expansion recorded in September last year.
Data showed personal remittances consisting of cash and non-cash items that flow through both formal or via electronic wire and informal channels such as money or goods carried across borders went up by 3.7 percent to $8.1 billion in the first quarter from $7.81 billion in the same period last year.
"The continued growth in personal remittances during the first three months of 2019 was driven by steady remittance inflows from land-based overseas Filipino workers with contracts of one year or more, which aggregated to $6.2 billion, and compensation of sea-based and land-based workers with short-term contracts, which totalled $1.7 billion," Diokno said.
On the other hand, cash remittances coursed through banks increased by 6.6 percent to a three-month high of $2.51 in March from $2.36 billion in the same month last year.
The amount was the highest since the $2.85 billion recorded in December last year, while the increase was the fastest since the 8.7 percent rise booked in September.
During the month, Diokno said the US contributed two percentage points to the growth followed by Singapore with 1.7 percentage points, and the United Kingdom with 1.2 percentage points.
The BSP chief said cash remittances rose by 4.2 percent to $7.3 billion from January to March compared with the $7 billion inflow in the same period last year.
"This growth was buoyed by the increase in remittances from both land-based workers with $5.71 billion and sea-based workers with $1.58 billion, which rose by 2.5 percent and 10.8 percent, respectively," he said.
Diokno said the US cornered the highest share of overall remittances with 35.1 percent followed by Saudi Arabia, Singapore, United Arab Emirates, United Kingdom, Japan, Canada, Qatar, Hong Kong, and Kuwait.
These countries accounted for 78 percent of the total cash remittances from January to March.
Remittances remained a major driver of domestic consumption, accounting for 9.7 percent of gross domestic product (GDP) and 8.1 percent of the gross national income (GNI) in 2018.
The BSP has lowered its growth target for both personal and cash remittances to three instead of four percent for 2019.