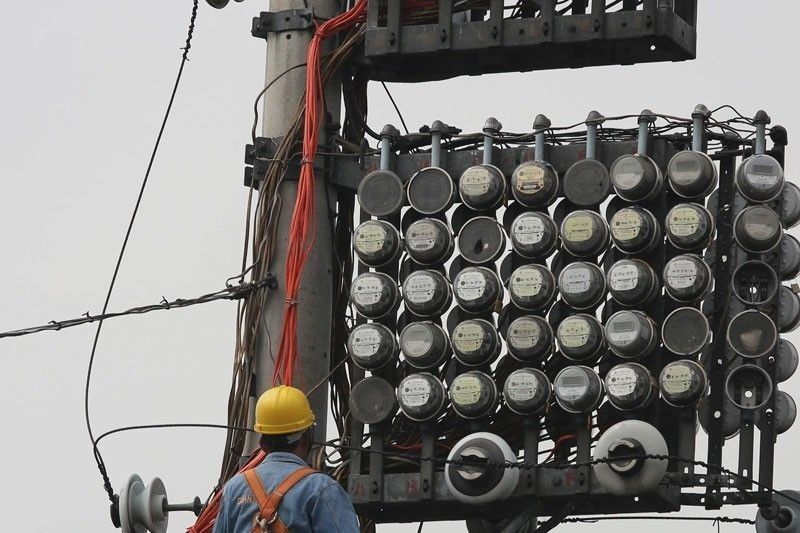 Power demand seen to surge in 2019
MANILA, Philippines — The Manila Electric Co. (Meralco) is eyeing an additional 300 to 350 megawatts (MW) of power supply next year in anticipation of higher demand in its franchise area during the summer months.
The power distributor is currently arranging additional interim power supply agreements (PSA) ahead of the summer months, Meralco president Oscar Reyes said in an interview yesterday.
"We need roughly 300 to 350 MW next year," he said.
Reyes said they are currently in talks with two coal-fired power generators but the additional requiremenst could be provided by only one company.
"We're still in initial discussions with them. The additional requirements will meet additional demand starting April, he said.
The Department of Energy (DOE) earlier said it was expecting the country's power grid to have enough reserves to meet the expected increase in demand next year with several new power plants coming on stream.
For Luzon alone, the Luzon grid is projected to reach a peak demand of 11,200 MW next year from around 10,800 MW this year.
DOE assistant secretary Redentor Delola earlier said the increase in projected demand was driven by economic growth and electrification in unserved and underserved parts of the country.
Luzon will also have additional supply from two power plants coming on stream next year, namely the first unit of the 2x668-MW supercritical coal-fired power plant of GNPower Dinginin in Bataan and the 640-MW Masinloc power generating facility in Zambales which will start supplying power to the grid by next year.
These plants will be able to support the grid even without the 650-MW Malaya thermal power plant (TPP), which is currently being privatized by government.
The Malaya TPP was designated as a must run unit (MRU) by the DOE to address supply deficiency when operating power plants in the grid suddenly bog down or become unavailable.