Business
Pinoy domestic helpers in Hong Kong 'not affected' by protests — survey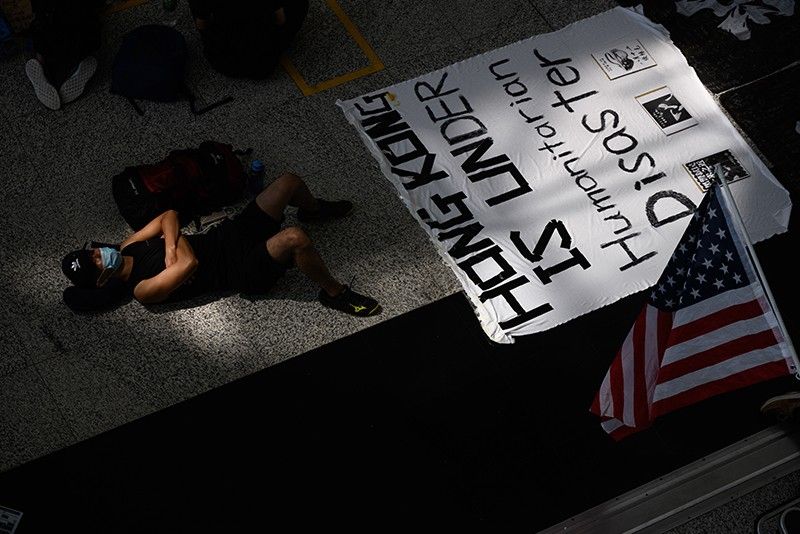 MANILA, Philippines — Filipino domestic helpers in Hong Kong still feel safe and won't relocate despite the unrest in the Chinese-controlled territory, a new poll found.
A survey of 982 Filipino domestic workers by HelperChoice — an employer-helper matchmaking platform — showed 50% of respondents not feeling threatened by massive protests in Hong Kong.
Meanwhile, "more than 97%" of Filipino helpers are not willing to move to another country to find work.
But according to Mahee Leclerc, business development manager at HelperChoice, rallies in the city — which usually happens on Sundays — had forced Filipino domestic helpers to switch locations whenever they gather during their rest days.
"Overall, they are not affected by these events on their daily work, but more on their days off," Leclerc said in an interview with ABS-CBN News Channel, which reported the survey findings.
Hong Kong airport re-opened on Tuesday after a rally by thousands of pro-democracy protesters triggered an unprecedented shutdown, but hundreds of flights were still listed as canceled.
The abrupt closure marked a new low in a 10-week crisis that has seen millions of people take to Hong Kong's streets in the biggest challenge to Chinese rule of the semi-autonomous city since its 1997 handover from Britain.
The protests on Monday were driven by anger over alleged police brutality, with demonstrators claiming one woman had lost an eye at a weekend rally and video showing tear gas being used against them in a subway station.
But the protests have led to rising anger from authorities in Beijing, who on Monday described some of the violent demonstrations as "terrorism".
State-run media on Monday also showed armoured personnel carriers assembling at a mainland city just across the border from Hong Kong. — with AFP