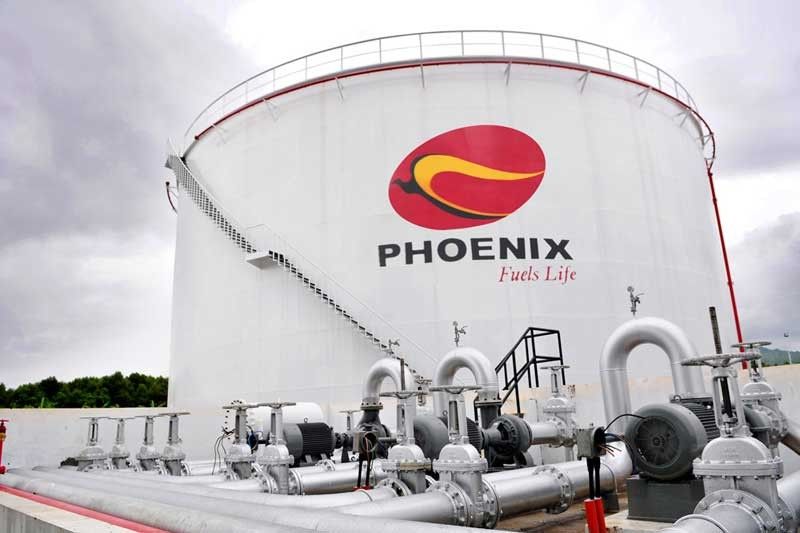 Phoenix shareholders approve LNG project
MANILA, Philippines — Listed independent oil firm Phoenix Petroleum Philippines Inc. has secured shareholders' approval to pursue several major investments, including the construction of an integrated liquefied natural gas (LNG) project.
In a disclosure to the Philippine Stock Exchange yesterday, the company said it was authorized by stockholders to enter into a joint venture agreement or cooperation with China National Offshore Oil Corp. (CNOOC).
This includes the operation and establishment of various LNG related trade and services under the LNG integrated hub project.
The shareholders also allowed the company to invest P250 million to pursue the LNG integrated hub project as well as to form and organize a new wholly-owned corporation to manage all LNG-related interests.
In June last year, Phoenix entered into a memorandum of understanding (MOU) with CNOOC Gas and Power Group to study, plan, and develop an integrated LNG project in the country.
If cleared, the company will proceed with its interest in Tanglawan Philippine LNG Inc., which secured a notice to proceed from the Department of Energy (DOE) to build an LNG terminal in the country.
Tanglawan will also include state-run Philippine National Oil Co. (PNOC) after the three parties signed a MOU to explore and discuss business opportunities and cooperation in the LNG industry.
Tanglawan plans to break ground on the regasification and receiving terminal with a capacity of 2.2 metric tons per annum (mtpa), with commercial operations targeted to start by 2023.
The integrated long-term project also includes a gas-fired power generation facility with up to 2,000 megawatts (MW) installed capacity, wherein an initial 1,100-MW will be built.
Meanwhile, Phoenix Petroleum also secured shareholders' approval to infuse additional capital in its subsidiaries to expand its depot and facilities.
The oil firm has planned to invest P55.8 million in Subic Petroleum Trading and Transport Inc., P429.63 million in Phoenix Global Mercantile Inc. and P22.5 million in PFL Petroleum Management Inc. for a total investment of P507.93 million.
In 2007, Phoenix Petroleum acquired Phoenix Global Mercantile which is engaged in the importation and distribution of the Emarat brand of lubricants, and in PFL Petroleum Management which is engaged in the management of PTT retail stations in Luzon.
Meanwhile, it acquired SPTT in 2012 to expand its operations in the North-West and parts of Central Luzon, Bataan, Zambales, Pampanga, Tarlac as well as establish its operations inside the Subic Bay Freeport Zone