Business
Philippines woos US investors to Build Build Build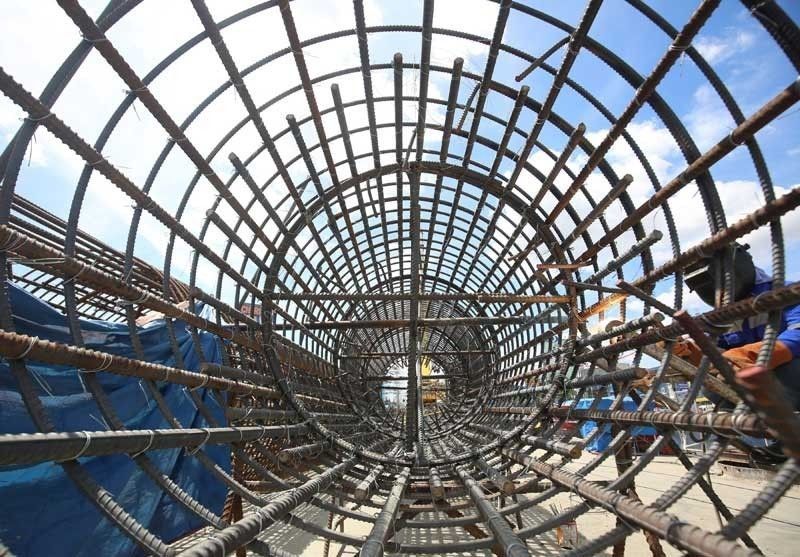 Joint IMF–WB meetings
MANILA, Philippines — The Philippines is wooing American investors to participate in the country's massive infrastructure buildup through the Build Build Build program during the Philippine Day Forum held in Washington, following successful roadshows in Japan and China.
Economic managers led by Bangko Sentral ng Pilipinas Governor Benjamin Diokno and Finance Secretary Carlos Dominguez presented the country's profile before a high-level audience at the sidelines of the International Monetary Fund-World Bank meetings.
Around 150 key executives from top US banking, investment and financial companies were present at the event themed, "Powering Progress through Transformative Reforms."
"We are prepared to face the three great challenges – growth divergence, policy fragmentation and technological disruption. For the central bank, it is a matter of careful commitment and timely action. The economy itself is fundamentally solid. Overall macroeconomic conditions provide sound basis for cautious optimism," Diokno said.
At the event, the Philippine economy's resilience to external headwinds and capacity to sustain robust economic growth were also underscored.
Dominguez reiterated the Philippines is one of the fastest growing economies in the world.
"Reaching this milestone... is attributable to many years of hard work – especially in building a strong fiscal position and a bureaucracy honed to the task of catalyzing growth," he added.
The Philippines has booked healthy gross domestic product (GDP) growth for the past 80 quarters.
"While we rank as among the best performing economies in this dynamic part of the world, growth is not the final goal of all our efforts. We seek a more dynamic and competitive economy to bring down poverty rates and create more opportunities for our people," Dominguez said.
The Philippines is bringing down poverty incidence to 14 percent by the end of the term of President Duterte in 2022 from 21.6 percent in 2015.
Victoria Kwakwa, vice president for East Asia and Pacific at the World Bank, said the Philippines has the potential to become the next East Asian success story.
"Its vision to become a prosperous, resilient, middle-class society free of poverty by 2040, is an achievable goal – but one that will require continued reform and investment to open the economy, overcome infrastructure backlog, invest in human capital, and build the resilience of the nation, especially as the threat of climate change increases," she said.
The Duterte administration expects more game-changing tax reforms to be implemented, with proposed bills on other packages already in Congress for deliberation.
Among these is a bill seeking to slash the corporate income tax rate to boost the country's competitiveness in attracting foreign direct investments, while rationalizing fiscal incentives to ensure that tax perks are properly targeted, performance-based, time-bound and transparent.
In addition, there are also bills seeking to fix the real property tax system and to put in place a more equitable system of taxing financial instruments.