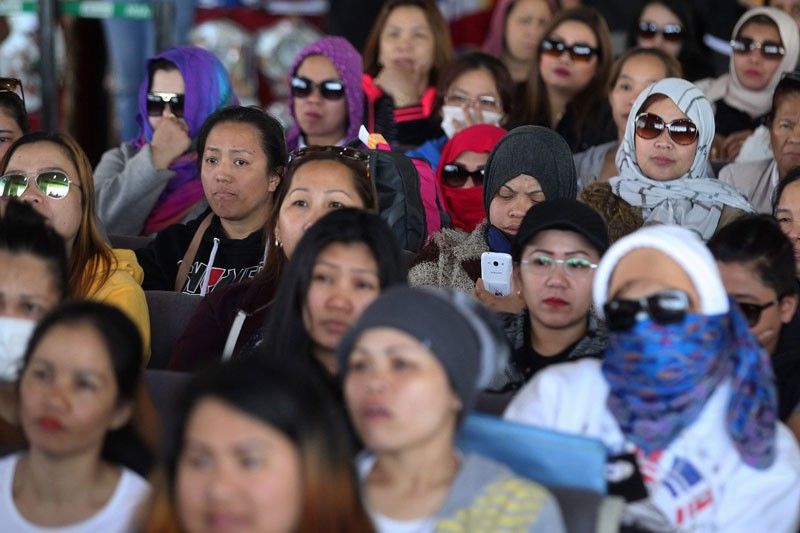 Philippines falls in talent competitiveness index
MANILA, Philippines — The Philippines ranked lower in a 2019 talent competitiveness report.
Nonetheless, the Southeast Asian nation led the group of lower-middle-income countries in terms of talent edge.
Results of the 125-nation Global Talent Competitiveness Index 2019 — published by INSEAD business school, the Adecco Group and Tata Communications — showed the Philippines scored 40.94 out of 100, placing the country at the 58th spot. In 2018, the country ranked 54th out of 119 nations tracked by the report.
The report defines "talent competitiveness" as the set of policies and practices that enable a country to develop, attract and empower the human capital that contributes to productivity and prosperity.
"The Philippines has a good pool of Global Knowledge Skills (34th), scoring quite well in both High-Level Skills (37th) and Talent Impact (30th)," the report said.
"It is also relatively adept in growing talent (41st), where its strengths in Lifelong Learning (27th) and Access to Growth Opportunities (42nd) offset a sub-standard Formal Education (85th)," it added.
"More discouragingly, the country's weak Sustainability (88th) and Lifestyle (91st) subpillars result in a low ability to Retain (92nd) talent," it continued.
This year's Global Talent Competitiveness Index rankings was dominated by Switzerland, which scored 81.82 out of 100, followed by Singapore, the United States, Norway, Denmark, Finland, Sweden, Netherlands, the United Kingdom and Luxembourg.
Yemen placed on the bottom of the list. — Ian Nicolas Cigaral