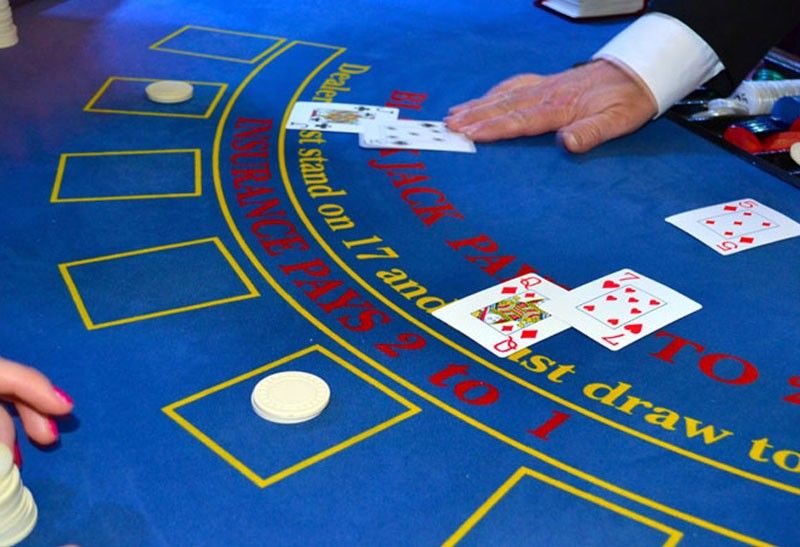 P22 billion taxes uncollected yearly from foreign POGO workers — DOF
MANILA, Philippines — The government may be losing P22.5 billion in uncollected income taxes a year from foreign nationals employed by Philippine Offshore Gaming Operations (POGOs), the Department of Finance (DOF) said yesterday.
During a meeting with the interagency task force formed to monitor POGO workers, Finance Secretary Carlos Dominguez said there may be more than 100,000 foreign POGO employees in the country who remain unmonitored, and may not be paying the proper income taxes.
"There are still gaps in the numbers and we need to close those gaps. In our computations, there is at least P22 billion a year not being collected in the income taxes from these POGO workers who could possibly exceed 100,000 in number," Dominguez said.
Based on estimates, Internal Revenue deputy commissioner Arnel Guballa said there are an average of 515 foreign workers employed per POGO service provider, which leaves about 103,000 aliens working in the industry.
Guballa said the BIR also came across a newspaper report in China stating that foreign workers in POGOs receive an average of 10,000 yuan, equivalent to about $1,500 or P78,000, a month.
Dominguez said with an average income tax rate of 25 percent, an estimated P18,750 a month may be uncollected by the BIR from each foreign worker, translating to roughly P22.5 billion a year in foregone income tax revenues.
This rough computation does not yet include allowances and other fringe benefits, which are also taxable, Dominguez said.
Considering these figures, Dominguez said there is a need to fasttrack the completion of the list of foreign POGO workers in the country being consolidated by the task force.
"We have to go after these guys because they are not paying taxes," Dominguez said. "If we do not have (a list), how can the BIR do its job, which is to collect taxes from everybody so that we are being fair to all Filipinos who are paying their taxes?"
"We hope that everybody will be 100 percent cooperative here so that these guys can get their taxes collected," he said.
Members of the interagency task force, for their part, committed to submit the completed list to Dominguez in their next meeting this Friday, March 29.
Meanwhile, the task force also informed Dominguez that foreign POGO workers might also be present in special economic zones (SEZs) in the country, including the Aurora Special Economic Zone and Freeport (APECO), which is allowed to operate online gaming operations in Makati City.
With the government still lacking a clear picture of all gambling operations in the country, Labor Secretary Silvestre Bello III, who leads the interagency task force, along with Labor Assistant Secretary Benjo Benavidez, secretary Raul Lambino of the Cagayan Economic Zone Authority (CEZA), Securities and Exchange Commissioner Javey Paul Francisco, and Bureau of Immigration (BI) deputy commissioner Tobias Javier suggested various measures.
They said the BI, Philippine Amusement and Gaming Corp. (PAGCOR), Securities and Exchange Commission (SEC), and the special economic zones should consolidate a list of gaming firms and foreign employees in these areas.
Before being issued with an alien employment permit, it was suggested that foreign workers should first register with the BIR and get their Taxpayer Identification Numbers.
They said POGOs who have initially registered their operations as business process outsourcing should be required to amend their articles of incorporation to retain their licenses to operate.