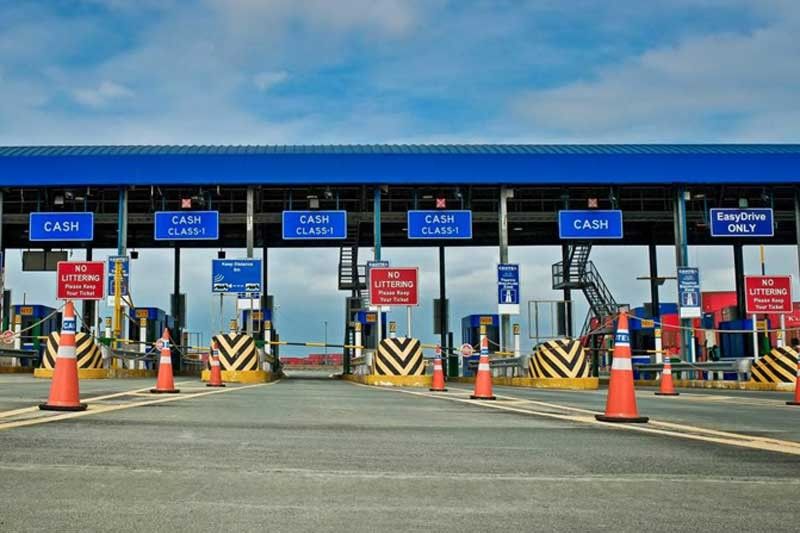 MPTC confident on C-5 South Link progress
MANILA, Philippines — Metro Pacific Tollways Corp. (MPTC), the road infrastructure arm of conglomerate Metro Pacific Investments Corp., said it has resolved various right-of-way challenges that would allow it to deliver the first section of the P10-billion C-5 South Link Expressway Project of the Manila-Cavite Toll Expressway three months ahead of schedule.
"The right-of-way issue with MIAA (Manila International Airport Authority) has been resolved. Contractually they have to finish it by June but we said we can fasttrack it," Cavitex Infrastructure Corp. president and chief executive officer Luigi Bautista said.
The first section of the C-5 South Link Expressway Project, a 2.2-kilometer section which connects C5 to Merville in Parañaque, is now poised for completion by March next year.
The first set of girders of the main bridge have already been installed and was inspected by officials led Public Works and Highways Secretary Mark Villar yesterday.
The main bridge crosses on top of the PNR station by the Skyway at grade between Nichols Toll Plaza and Bicutan and is part of the first section of the C-5 South Link Expressway Project.
"We have launched girders starting last Oct. 6 across PNR area, and we are set to launch long span steel girders that will cross the at-grade portion of Skyway and South Luzon Expressway in the coming days. This is a critical activity of the project and we expect substantial completion after the girders are installed," Bautista said.
"The project is progressing on time and this is good news to the estimated 50,000 vehicles that will be decongested in Sales Road in Pasay and EDSA when it starts commercial operations. Travel time from Parañaque, Las Piñas and Cavite to Taguig will be cut to 20 to 30 minutes from the usual one and a half hour drive with the direct access to C5. This is an important project which is part of the BBB program of this government," Villar said separately.
In line with the construction, MPTC is seeking the understanding and patience of all motorists for the temporary inconvenience.
"In cooperation with the Skyway Operations and Management Corp., partial closures of Skyway and Skyway at grade during off-peak hours is implemented. This is necessary when we position and install the girders. Additionally, we are working closely with MMDA, DOTR, DPWH and the Taguig, Pasay and Parañaque LGUs on the traffic management. The completion of the launching should allow us to complete and open the Merville section of C5 South Link by the end of March of 2019," Bautista said.
Meanwhile, San Miguel Corp. (SMC) said it is working closely with MPTC to find ways to manage traffic flow on the conglomerate's South Luzon Expressway (SLEX) and Skyway System, both of which will be heavily affected by MPTC's C-5 South Link Expressway project.
As Cavitex starts work to launch girders that will cross the at-grade portion of SMC's Skyway and SLEX, the conglomerate said it expects higher traffic build-up on its expressways.
"We have offered assistance to MPIC to make sure its project gets delivered on time to minimize inconvenience and provide the full benefits of C-5 South Link to our motorists in the soonest possible time. We recognize and support government's objective to develop a more expansive network of roads of which this new construction is part of," SMC president and COO Ramon Ang said.
Initially, SMC, through its infrastructure unit SMC Tollways, has implemented a stop-and-go scheme from Oct. 6 up to Nov. 15 at Nichols Toll Plaza, C5 (at-grade), and Skyway Elevated segment between Magallanes and Bicutan in order to manage traffic in the area.
"SMC apologizes for the temporary inconvenience, even as it advised motorists to plan their trips ahead during the period," it said.