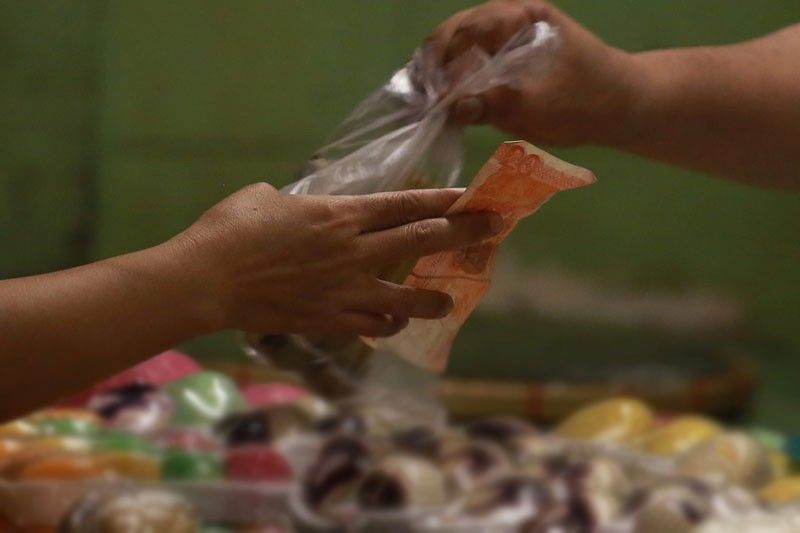 More foreign funds flee Philippines in September 2018
MANILA, Philippines — The full-blown trade war between the US and China, the weak peso, rising inflation and the damage from Typhoon Ompong prompted foreigners to pull their investments out of the Philippines last month, according to the Bangko Sentral ng Pilipinas (BSP).
Foreign portfolio investment transactions incurred a $440 million net outflow in September, reversing the net inflow of $225.85 million in August.
According to BSP data, inflows plunged by nearly 43 percent to $743.31 million in September from $1.29 billion in the same month last year, while outflows amounted to $1.18 billion.
"This may be attributed to investors' continuing concerns on trade tensions between the US and China, the weakening of the Philippine peso and the continued uptick in inflation which may have been aggravated by the effects of typhoon Ompong," the central bank said.
About 85.7 percent of the infusion that came primarily from the United Kingdom, the US, Switzerland, and Malaysia went to the Philippine Stock Exchange (PSE) particularly holding firms, banks, property developers, food beverage and tobacco as well as telecom providers.
Investments in PSE-listed securities recorded a net outflow of $351 million in September from a net inflow of $39 million in August.
On the other hand, 14.3 percent of the total inflows went to peso government securities that reversed to a net outflow of $89 million last month from a net inflow of $180 million in August.
Foreign portfolio investments are also called hot or speculative money because of its flighty nature.
The Philippine Stock Exchange index (PSE) continued its free fall after entering the bear market last month due to the trade war in the US, the contagion in emerging markets led by Turkey and Argentina, concerns on rising inflation and weak peso.
Despite the strong outflows last month, the BSP said the Philippines managed to register a net inflow of $161.71 million from January to September, a complete reversal of the $206.25 million net outflow recorded in the same period last year.
Inflows slipped by 4.4 percent to $11.46 billion in the first nine months from $11.99 billion in the same period last year, while outflows also declined by 7.37 percent to $11.29 billion from $12.2 billion.
The BSP expects a net outflow of foreign portfolio investments amounting to $900 million this year. The country booked a net outflow of $205.05 million last year, reversing the net inflow of $404.43 million in 2016 as more capital were repatriated from the country due to the series of rate hikes in the US.