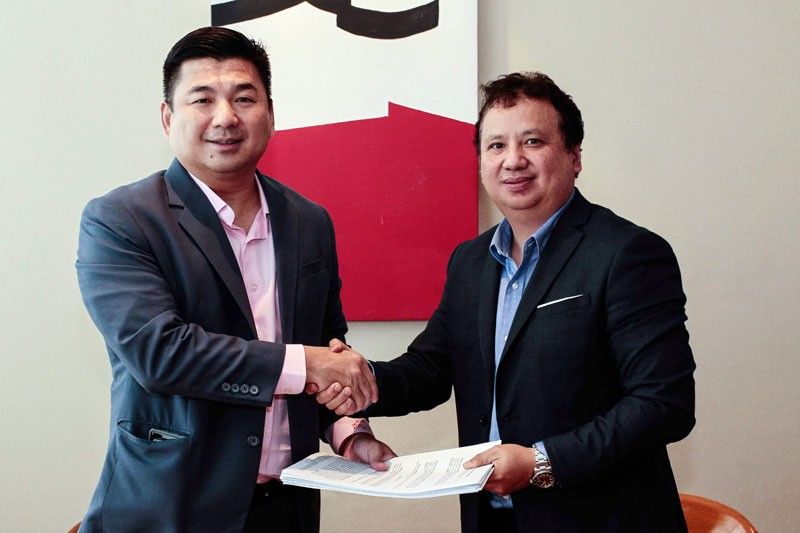 Mislatel tapping into NGCP's fiber optic facilities
MANILA, Philippines — Udenna Corp. of Davao-based businessman Dennis Uy has signed a memorandum of understanding (MOU) with the National Grid Corp. of the Philippines (NGCP) for Mislatel consortium's use of NGCP's fiber optic facilities.
Udenna is part of the Mislatel consortium, the country's new major player in the telecommunications space, alongside Uy's Chelsea Logistics Holdings Corp. and state-owned China Telecom.
The MOU signified Udenna's intention to conduct joint studies to determine the feasibility of the consortium's use of NGCP's fiber optic facilities.
"This is in line with the consortium's resolve to achieve its committed level of speed and coverage as the new player in the Philippine telecommunications industry," Udenna said.
The National Telecommunications Commission (NTC) declared on Nov. 7 last year the Mislatel consortium as the provisional new major player in the telecommunications industry after its offer was the only one of three bids that was found complete and qualified.
On Nov. 19, the NTC issued a new major player confirmation order to the group.
The consortium has vowed to offer faster internet speed at a much lower price compared to the current offerings of the incumbent telcos.
It has committed to increase basic internet speed of up to 55 mbps and cover more than 80 percent of the country's population over a five-year period through a total of P257 billion investment.
Mislatel's ownership structure is set to become 35 percent owned by Udenna, 25 percent by Chelsea Logistics, and 40 percent to China Telecom.
"Our goal is to be the country's best telecommunications provider, giving our people world-class coverage, speed, and reliable service," the Mislatel consortium had committed.
Uy earlier promised that Mislatel's entry would be the answer for the Filipinos' long awaited world-class and reliable telecommunications provider.