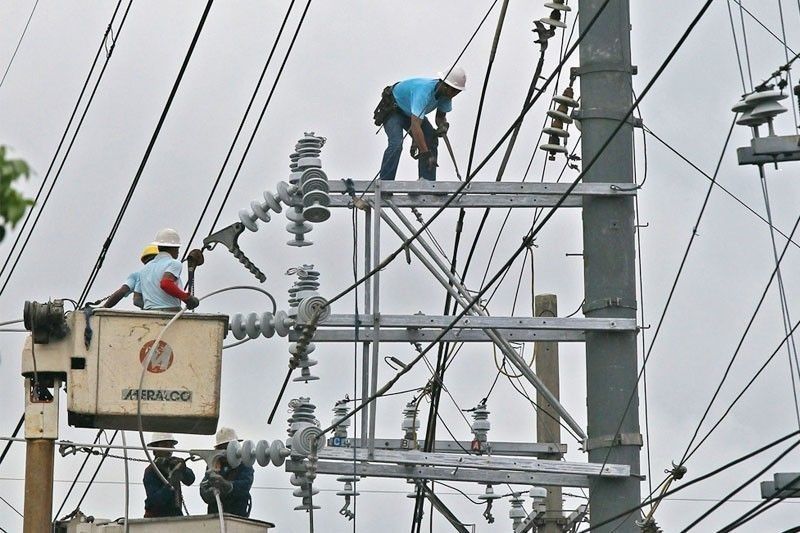 Meralco billings seen stable in December 2018
MANILA, Philippines — Customers of Manila Electric Co. (Meralco) won't see an increase in their electricity rates this month as the stronger peso and lower spot market prices may offset higher Malampaya prices.
While it has yet to receive bills from its power suppliers, Meralco expects a flat generation rate from last month, said Joe Zaldarriaga, its spokesperson and public information office head.
"There are no final figures yet. We are still waiting for bills from power suppliers. Right now, we expect December power rates to be stable and flattish," he said.
The Meralco official cited the stronger peso and better power situation in the Luzon grid compared with the previous supply month.
"Rates may decline due to the peso appreciation and potentially lower WESM (wholesale electricity spot market) prices. There may be a slight decrease in WESM prices with lower demand and fewer plant outages in the Luzon grid," Zaldarriaga said.
"However, we have to consider the upward pressure on rates as the quarterly repricing of Malampaya becomes fully reflected in the power bills of natural gas plants," he noted.
Meralco is set to announce this month's overall rates next week.
Last month, Meralco customers saw their bills go up by P0.1135 per kilowatt-hour (kwh). The power distributor said the increase was mainly due to higher WESM charges following an uptick in demand.
Also during the period, the Malampaya natural gas price already increased as a result of the quarterly repricing to reflect the recent movement of crude oil prices in the world market.
Gas-fired power plants using supply from Malampaya provided 61 percent of Meralco's supply needs for that month.