Business
Meralco 2020 core profit to slip to P21 billion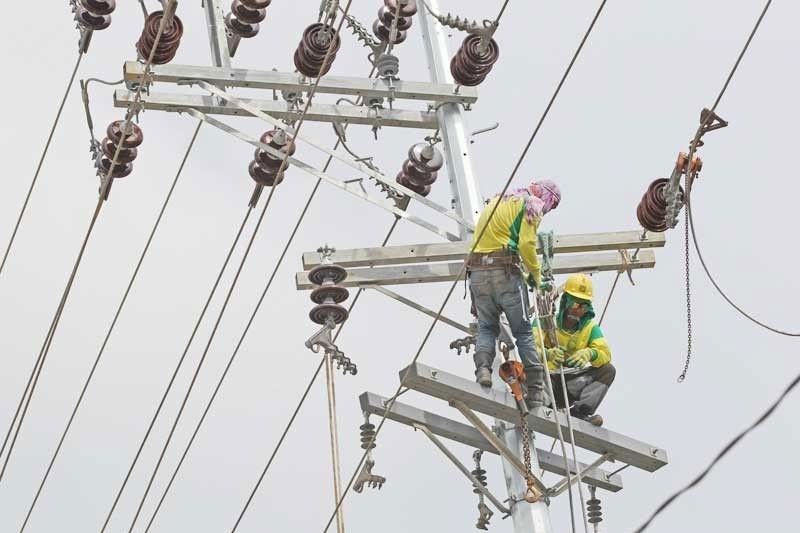 MANILA, Philippines — Manila Electric Co. (Meralco) expects core profits to slip to P21 billion this year as the power distributor started to register the full impact of the COVID-19 pandemic on power demand and the economy, its top official said yesterday.
Reported net income, meanwhile, was nearly halved from P12 billion last year to P6.8 billion this year as the company recognized an impairment of an equity investment of P2.7 billion.
In a virtual press briefing yesterday, Meralco chairman Manuel V. Pangilinan said this year's core net income is projected to be around P21 billion, lower than last year's P23.8 billion.
"We will be down by about 10 percent, no more than 12 percent for the year versus 2019. Compared to other corporates, we're not as badly hit as other corporates," he said.
The income guidance was based on Meralco's outlook for the rest of the year, despite encouraging first half results.
"The three most consequential matters during this time are our people, keeping the lights on for our customers, and helping our government respond to COVID-19. Profitability had to take a back seat. Despite various challenges, including lower cash inflows, delayed capital expenditures, and the limitations resulting from the pandemic and lockdown, Meralco performed quite well," Pangilinan said.
"While our first half results provide some encouragement, uncertainty remains as the effects of COVID-19 continue to impact the nation. We are moving with caution, but remain positive that as recovery is in the offing," he said.
In the first half, Meralco reported a 14 percent slide in first half core net income from P12.3 billion last year to P10.6 billion this year.
Consolidated revenues were down seven percent from P165 billion to P138.6 billion as consolidated energy sales also declined by seven percent to 21,139 gigawatt-hours (GWh).
During the first six months, the power distributor recorded its highest sales in June at 3,953 GWh.
"The 3,953 GWh was our biggest month to date, coming from sales that were unbilled coming from previous months which were added on into June month sales," Meralco first vice president and head of customer retail services and corporate communications Victor Genuino said.
He said the residential segment had 47 percent share at end-June compared to 33 percent in January. Commercial was at 28 percent versus 41 percent at the start of the year, while industrial was at 25 percent compared to 26 percent.
As of end-June, Meralco is close to its seven-million customer count as its total number of customers went up by three percent to 6.94 million customers.
Meralco president and CEO Ray Espinosa said COVID-19 has disrupted and adversely affected industries, employment, operating procedures and our way of life, but the power distributor is stepping up efforts to keep the lights on.
"The pain brought by this global pandemic is expected to be felt for quite some time. Meralco has stepped up and increased its message handlers and added digital and voice agents to address all customer concerns, while continuing to keep a robust and reliable network," he said.
"We recognize the pain of our customers with the surge of consumption brought about by WFH arrangements and the scorching summer heat, and we have thus instituted 'Customer First' measures. We have relaxed customer credit, while being mindful of our obligations to suppliers and stakeholders," Espinosa said.
For the remaining months of the year, Meralco has prepared its network to enable the micro-, small- and medium-sized enterprise (MSME) commercial and industrial customers to bounce back as stimulus is provided and as capital slowly flows back into the system, the company chief said.
"We are looking at their requirements and ensuring that we are ready to energize them when and as needed. We are in constant communication with our regulators on automation, digital transformation and a more responsive service. Policies and rules are also being updated to respond to the needs and requirements of the times," Espinosa said.
Meanwhile, Pangilinan said Meralco recognizes its critical role in enabling industries as businesses restart and transition to the 'new normal.'
"Even while everyone faces uncertainty of an unknown future, the entire Meralco organization is committed to, and will remain relentless in ensuring network reliability, customer care, and workplace integrity. We also reiterate our commitment to sustainability and to powering the good life as well," he said.