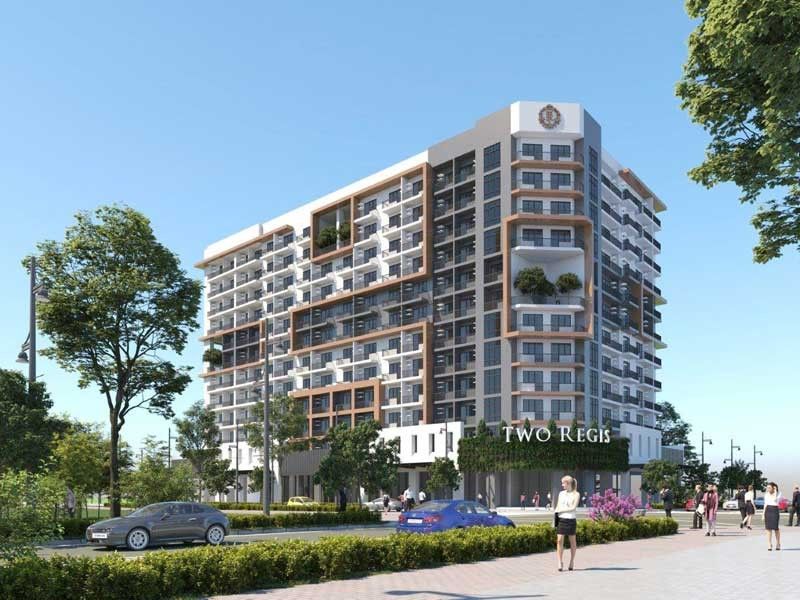 Megaworld putting up 2nd condo development in Bacolod township
MANILA, Philippines — Megaworld is expanding its residential footprint in Bacolod City with the launch of another condominium in its Upper East township.
This comes just six months after Megaworld successfully launched its first residential tower, One Regis, last year.
The newest development, Two Regis, is a 14-story residential tower that will be built at the corner of Regis and Madison Streets within the 34-hectare township in the eastern part of Bacolod City.
Two Regis, strategically located beside the proposed Megaworld Lifestyle Mall, will offer units ranging from studio (up to 31.5 square meters), executive studio (37.5 sqm), one-bedroom (43.5 sqm), and two-bedroom (87 sqm).
Rachelle Peñaflorida, vice president for sales and marketing from Megaworld Bacolod, said demand for residential space is high in Bacolod.
"The master planned township concept that we are bringing to Bacolod makes Megaworld different as a condominium developer, and we are happy to pioneer this concept in Negros," Peñaflorida said.
Two Regis will have first-class amenities at the second level such as a lap pool, kiddie pool, fitness center, daycare center and function rooms.
Each unit will have a semi-furnished kitchen, with modular overhead and under-counter cabinets, and its own electric burner cooktop with range hood.
"We are fast-tracking the developments inside The Upper East to ensure that our future residents will be able to enjoy the mall, the parks, the hotel, and the other components of the 34-hectare township once they start living in the condo. We've promised Bacolod with a first-class township, and we expect things to rise in the next three to five years," Peñaflorida said.
Megaworld expects to complete Two Regis in 2023. It also expects to generate around P1.5-billion in sales from this new residential tower.
Land development of the township has already started late last year. Pipe-laying of underground utility lines, as well as sewerage and drainage facilities, have also started last year.
The company is scheduled to start the construction of the Lopue's Annex Mall inside the township in the first half to pave the way for the construction of the six-lane Upper East Avenue leading to circumferential road.