Business
Market may test 8,100 level this week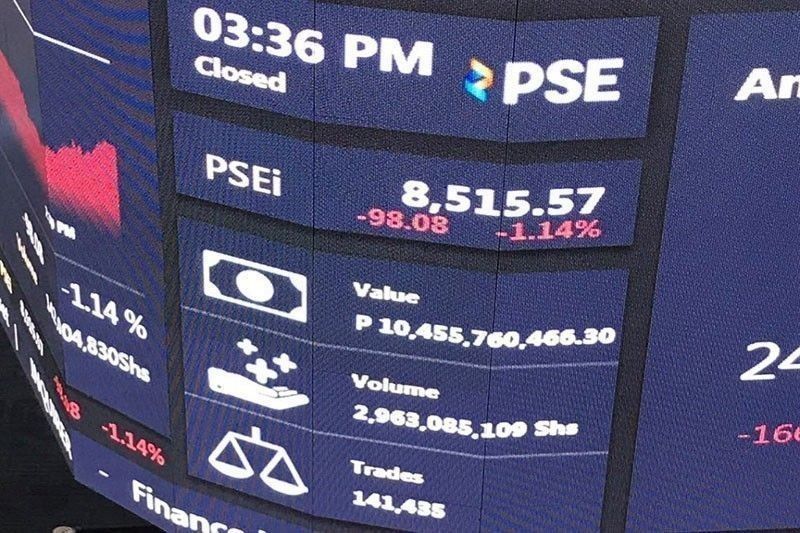 MANILA, Philippines — The Philippine stock exchange index may attempt another ascent above the 8,100 mark this week.
Traders said market investors would be looking at second quarter and second half corporate earnings results which are expected to trickle in starting this week.
"Investors may gain confidence as second quarter earnings start to come in next week which are expected to come in better than what we have seen in the last few quarters due to lower costs and higher spending. An influx of foreign funds will also be very beneficial to the market as we have been seeing outflows since May. Overall, we have another three weeks before trading slows due to the ghost month and I am hoping to see a rally before then," said Christopher Mangun of AAA Securities.
He said the index may breach the 8,150 resistance line and possibly end the week above 8,200 to avoid the possibility of a "double top" from a technical aspect.
"To be able to break past this resistance, we are going to have to see a pick up in trading volumes. If it cannot break above this level, we may see a massive selloff which could cause it to lose 400 to 500 points," Mangun said.
The Philippine Stock Exchange index ended lower at 8,141.82 on Friday, but up 0.3 percent week-on-week.
Last week, the Dow and the S&P500 hit new all-time highs after US Federal Reserve chairman Jay Powell's dovish testimony to Congress this past week. Wall street is pricing a near 100 percent chance of an interest cut at the July 31st meeting.
"This has lifted general investor sentiment which helped Asian equities move higher this week. Here at the PSE, the main index continues to climb steadily on lower than average trading volumes. The property sector and the financials sector carried the market this week," Mangun said.
Mangun said investors are still not fully convinced that the market is going higher.
Thus, he said the main index cannot go higher unless there are gains across the board. "The property sector has been carrying this market since the beginning of the year, but it can not continue to do so."