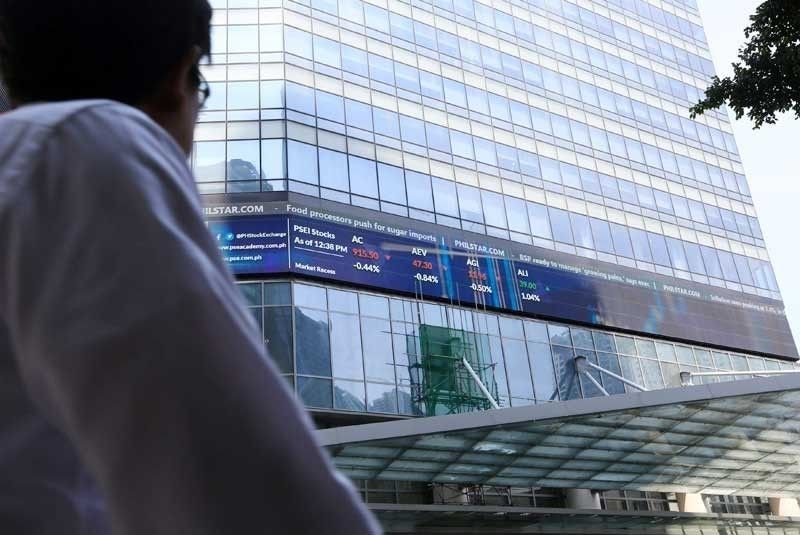 Market may consolidate this week
MANILA, Philippines — The stock market is expected to consolidate this week, according to PSE president and CEO Ramon Monzon.
"The market's performance the past weeks showed that it has indeed been on consolidation mode," Monzon said.
Astro del Castillo, managing director at First Grade Finance Inc., said the market has been consolidating and would likely continue to do so this week especially with a shortened trading week because of the Holy Week break.
Jonathan Ravelas, chief market strategist at BDO, shared the same view.
He said last week's close at 7,880.82 highlights further consolidation within the 7,700 to 8,000 levels.
"Look for a sustained rally above the 8,200 to signal breakout from the 7,700 to 8,000 consolidation levels," he said.
The stock market barometer Philippine Stock Exchange index rose by 0.10 percent week-on-week to 7,880.82, driven by foreign equity flows to the local stock market.
"This pushed the index to test the 8,000 level. However, the upside was capped on news that growth may have been trimmed by 0.7 to 0.9 percentage point last quarter," Ravelas said.
2Trade Asia said sessions may stay limited during the three-day trading week given the Lenten pause.
"Moving forward, attention could switch to upcoming shareholders meetings where preliminary indications might be given on first quarter results. The latter would help validate the strength of corporate earnings growth – an integral component to justify valuations," it said.
Thus, market investors should not expect much this week and should instead look for guidance in the coming weeks ahead when there are more catalysts and possibly when some first quarter corporate results are already out.
2TradeAsia said immediate support may hover at 7,500 while resistance would be at 8,000 to 8,100.