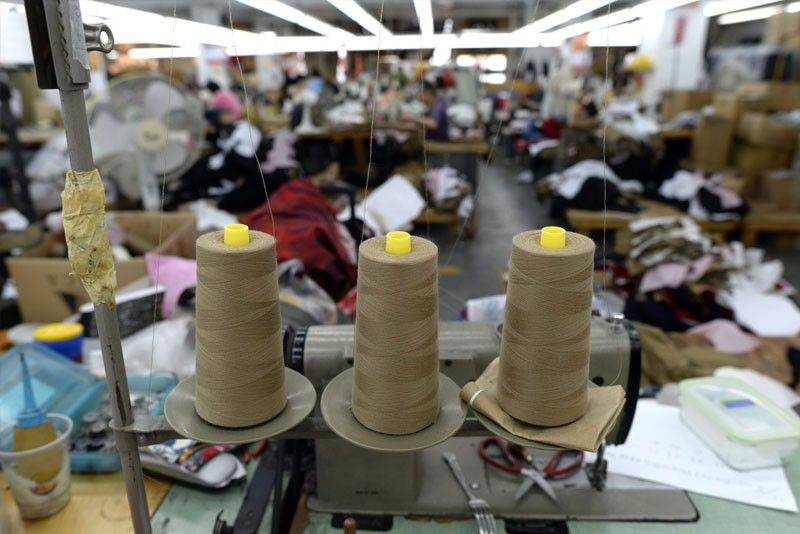 Manufacturing extends growth streak in October — PSA
MANILA, Philippines — The manufacturing sector sustained its growth trajectory, although at a slower pace, in October on the back of seasonal demand and business optimism for the remainder of the year.
The Monthly Integrated Survey of Selected Industries (MISSI) of the Philippine Statistics Authority (PSA)showed that factory output, as measured by the Volume of Production Index (VoPI), grew by 3.9 percent in October, reversing the 6.6 percent contraction in the same month last year.
This was attributed to the double-digit growth in output in eight major industries: textiles, miscellaneous manufactures, petroleum products, machinery except electrical, wood and wood products, electrical machinery, non-metallic mineral products, as well as paper and paper products.
The Value of Production Index (VaPI), meanwhile, grew by 3.1 percent in October, also reversing the six percent decline in the same period last year.
This led to a 10.9 percent growth in the Value of Net Sales Index (VaNSI), turning around from the 8.8 percent drop in October 2017.
PSA head Lisa Grace Bersales said the extended growth in manufacturing output in October may have been caused in part by strong seasonal demand.
Both the VoPI and VaPi have been in positive territory since the start of the year.
In October, half of the factories operated at near full capacity with the average capacity utilization rate placed at 84.3 percent. Those dedicated to petroleum products operated at the highest capacity of 89.9 percent.
Socioeconomic Planning Secretary Ernesto Pernia attributed the sustained recovery in the manufacturing sector in October to strengthening consumer demand and optimistic business outlook for the remainder of the year.
In the near term, he expects the manufacture of construction-related products such as iron, steel and cement, to be given a boost by the government's spending on infrastructure and other capital outlay, and the sustained growth in private construction activities.
"Over the near-to medium-term, we see that the Build Build Build program and the recently signed Regular Foreign Investment Negative List (RFINL) will help in raising the productivity of the manufacturing sector," Pernia said.
Aside from increasing foreign participation in contracts for construction and repair of locally-funded public works, the RFINL aslo allows foreign-owned training centers that specialize in skills development, upgrading the proficiency of the local workforce.