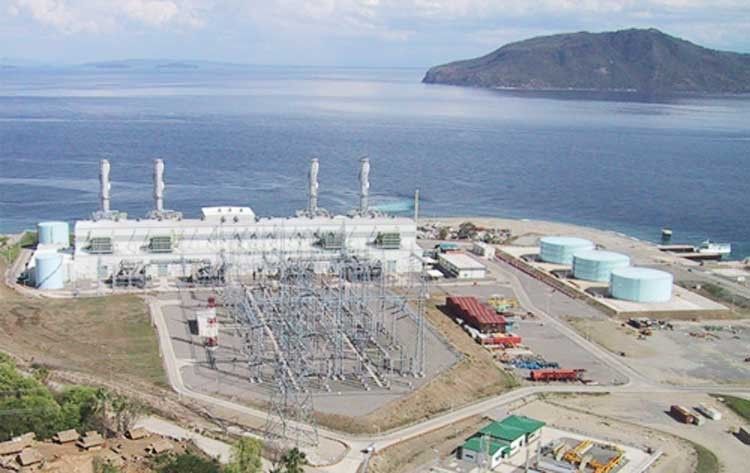 MANILA, Philippines — Taipan Lucio Tan is joining the liquefied natural gas bandwagon and is planning to put up a 1,000-megawatt LNG facility in Batangas together with a foreign partner, in a move that would make the Tan Group a major power player in the country.
Tan has partnered with a foreign company for the planned LNG facility, which would have a regasification plant and an LNG terminal, an executive of Tan-owned Absolut Distillers Inc. (ADI) said.
"The group wants to utilize its Pinamucan property in Batangas as a possible site for an LNG power plant," said Gerardo Tee, head of distillery operations of the Lucio Tan Group of Companies and chief operating officer of ADI.
LNG is natural gas that has been converted into liquid for ease of storage or transport.
Lucio "Bong" Tan Jr., the son and namesake of the taipan is spearheading the project.
"We are now in the initial stages of getting permits and reconfiguring the land for the necessary equipment," Tee said.
The taipan owns a 38-hectare property in Pinamucan, Batangas, a portion of which is the site of a chemical trading company which is owned by the taipan.
The initial investment for the facility would be around $1.5 billion, Tee said.
Asked why the Tan Group decided to venture into LNG, Tee said it's because of the looming depletion of the Malampaya deep water gas-to-power project in offshore Palawan.
"Malampaya will be depleted in 2022 so there is a need for new sources," Tee said.
He said the group is unfazed by the mad scramble among energy players to join the LNG bandwagon.
"We can compete. It's a big pie especially because Malampaya will soon be gone," Tee said.
Tee said venturing into LNG bodes well for the Tan Group's sustainability goals.
"Instead of coal, it will be cleaner fuel," Tee said.
In 2015, the Tan Group made its foray into renewable energy with a two megawatt solar power plant within ADI's 17-hectare plant in Lian, Batangas with an initial investment of P189 million.
The facility is composed of at least 8,160 solar panels and occupies about 27,000 square meters within an industrial area.
Malampaya fuels up to 40 percent of the power requirements of Luzon but its gas is expected to be depleted by 2022.
Thus, many power players are preparing to shift to LNG.
Last month, for instance, Lopez-led First Gen Corp. and its Japanese partner Tokyo Gas Co. Ltd. broke ground for its LNG terminal project also in Batangas.