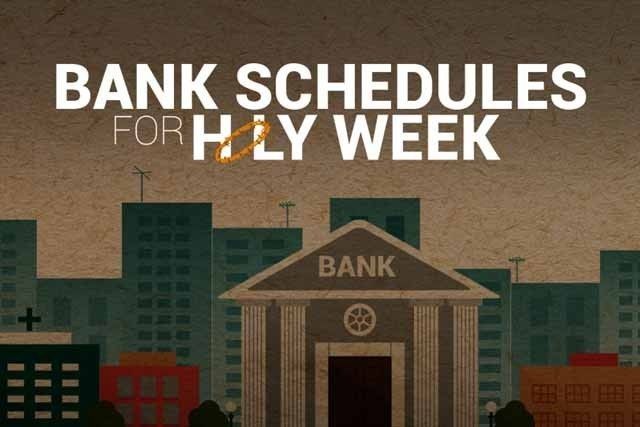 LIST: Bank schedules for Holy Week 2019
MANILA, Philippines— A number of banks have announced their holiday schedule ahead of Holy Week.
The banks advised the general public to perform their banking transactions ahead of their scheduled operation stoppage to avoid inconvenience.
Some banks will also halt operations to pave way for their system upgrades.
Malacañang earlier announced April 18, Maundy Thursday, and March 19, Good Friday, as regular non-working holidays. It also declared April 20, Black Saturday as a special non-working holiday.
Here's your Holy Week bank schedule guide:
Banco de Oro
Security Bank
All branches will be closed on April 18 (Holy Thursday) and April 19 (Good Friday)
Operations will resume on April 22, Monday
(This list will be updated regularly)