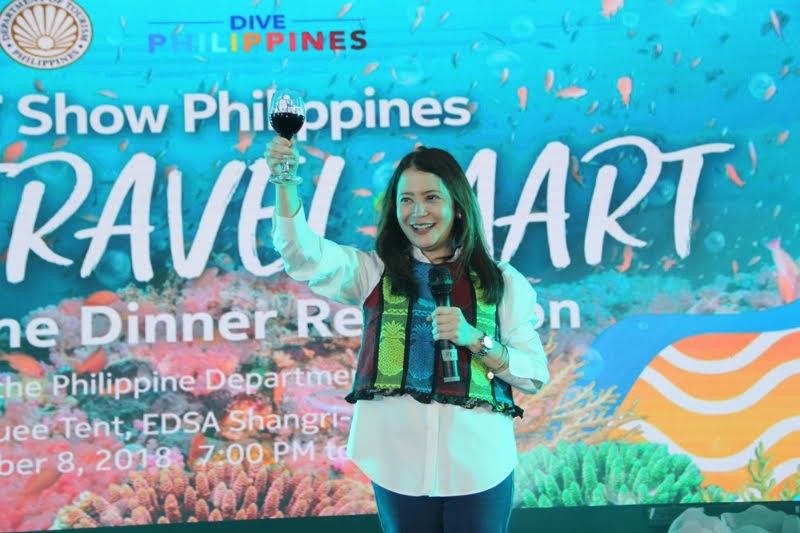 LGUs told: Prioritize sustainability over profitability in tourism projects
MANILA, Philippines — Local goverment units are urged to prioritize the protection of the environment over generating profit when it comes to developing tourism projects, the chief of the Department of Tourism (DOT) said.
"While we want to make the most out of promoting our local tourism, it should not be at the cost of the environment or the people in the community," Tourism Secretary Bernadette Romulo-Puyat said at the opening of the Mt. Caniaw Heritage and Forest Park in Ilocos Sur last weekend.
"Profit must take a backseat if it means the permanent destruction of our natural resources or the detriment of its people,"she added.
Puyat emphasized that the role of the local government in developing Philippine tourism is not only substantial but vital.
"As the local government works hard to boost the tourism industry, we at DOT are committed to do our part in developing destinations with sustainable tourism at the heart of everything that we do,"Puyat added.
The Mt. Caniaw Heritage and Forest Park is a project of the provincial government of Ilocos Sur and the local government of Bantay.
Puyat said the development of the park as the newest eco-tourism spot in the country is a model for sustainable tourism.
"This park will nurture the whole community, providing livelihood and income for many families. And while it generates activities that stir the economy, it will be enjoyed by our countrymen today and remain beneficial to the generations that will come after," Puyat said.
Ilocos Sur has various attractions that have made it one of the leading tourists spots in the Philippines. The province has two renowned UNESCO World Heritage sites: the Sta. Maria Church and the Heritage City of Vigan.