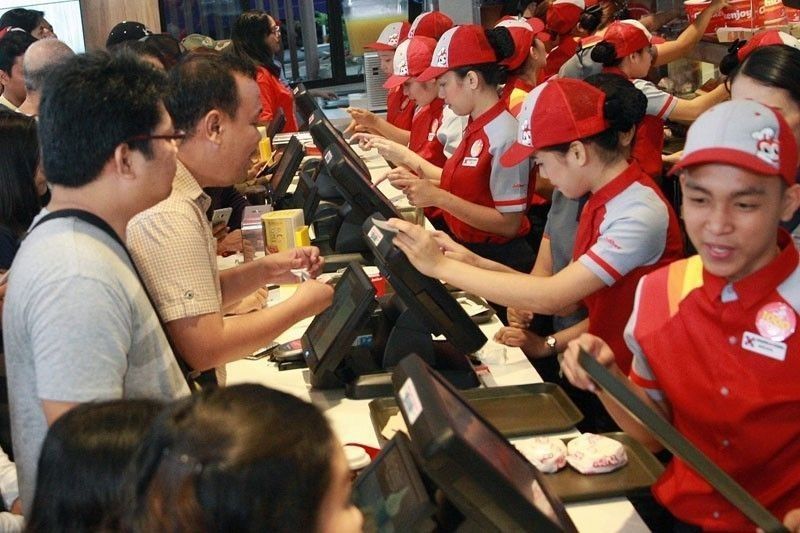 Jollibee nets 17% more in 2018, doubles 2019 capex
MANILA, Philippines — Filipino-owned fastfood giant Jollibee Foods Corp. (JFC) finished 2018 with higher profitability despite a challenging environment brought about by rising inflation rate and slower economic growth.
To sustain its momentum, JFC is almost doubling its capital expenditures this year to support further expansion and new investments.
In a disclosure to the Philippine Stock Exchange yesterday, JFC is allocating P17.2 billion in capex this year for new stores, renovation of existing stores, and investments in manufacturing plants.
The amount is almost double the firm's actual spending of P9.6 billion last year, with the company launching a total of 502 stores, the highest number opened in a year in JFC's 40-year history.
JFC saw its net income attributable to equity holders of the parent rise by 17.1 percent last year to P8.3 billion from P7.1 billion in 2017.
Systemwide sales, a measure of all sales to consumers, both from company owned and franchised stores, rose 23.5 percent to P212.19 billion from P171.76 billion in 2017.
JFC's revenues also jumped by nearly 21 percent to P158.67 billion in 2018 from a year ago.
In the Philippines, it said sales of its restaurant chains grew by more than 15 percent year-on-year behind strong contributions from new stores and same store sales growth, or restaurants that were already open for at least 15 months.
Sales from stores abroad, meanwhile, surged by 55.5 percent led by the North America business.
"The Philippine business performed strongly in 2018 despite rising inflation rate and slowing GDP growth. Operating margin even improved slightly compared with 2017. Our foreign business grew by 22.1 percent organically (exclusing acquisitions), in line with our long term growth model. We continue to pursue our aspiration to become one of the top restaurant companies in the world," JFC chief executive officer Ernesto Tanmantiong said.
JFC opened 317 stores in the Philippines and 185 new stores abroad in 2018. It also re-entered Malaysia with the opening of a Jollibee store in Kota Kinabalu last Dec. 15.
At the end of 2018, it was operating 3,126 restaurant outlets in the country and 1,395 stores abroad.