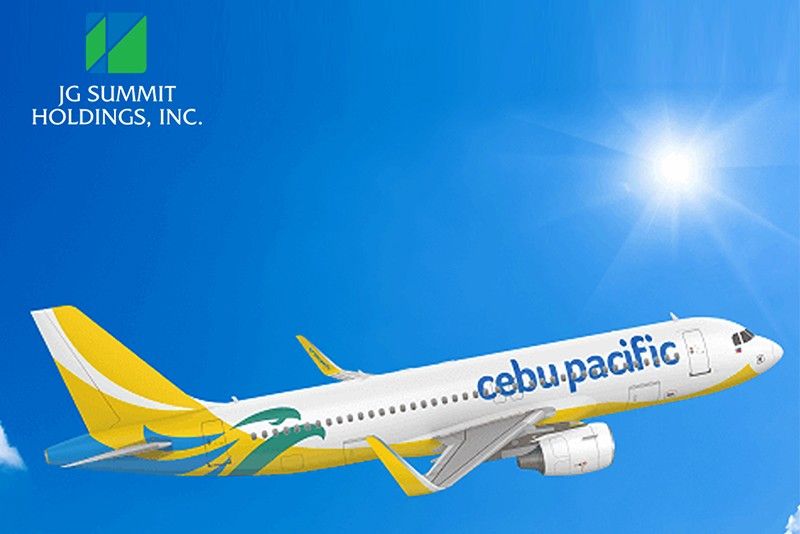 JG Summit posts lower net income in 2018 on inflation, weak peso
MANILA, Philippines — Gokongwei family-owned JG Summit Holdings Inc. reported Tuesday lower earnings in 2018, saying the company was hit by a "perfect storm" of high inflation and fuel prices worsened by a weaker peso.
In a disclosure to the stock exchange, JG Summit said its core net income in 2018 fell 24% to P22.4 billion.
Meanwhile, consolidated net income slipped to P19.2 billion as the company booked market valuation losses on financial assets and derivative instruments, as well as foreign exchange losses amounting to P1 billion and P2.9 billion, respectively.
"We may say that the group braved a perfect storm in 2018. Our cyclical and food businesses were challenged by high inflation and fuel prices, weaker peso, as well as intense competitive dynamics," JG Summit's President and CEO Lance Gokongwei said in a statement.
"We are more optimistic in 2019, but we would remain vigilant of various risks and continue strengthening our diverse strategic business units to ensure balanced sources of profitability," Gokongwei added.
JG Summit has business interests in foods, agro-industrial and commodities, real estate and hotel, air transportation, banking and petrochemicals.
Core net income of Cebu Air Inc., the listed operator of budget carrier Cebu Pacific, declined 33% to P5.9 billion due to higher jet fuel cost, depreciating peso, higher interest rates and closures of Boracay and runways in key airports. JG Summit also said it incurred higher financing cost on the back of Cebu Pacific's fleet expansion.
JG Petrochemicals Group's net income slipped to P1.1 billion following "production issues" and weaker demand towards the latter part of 2018 — when oil prices began to fall — after customers waited in the sidelines anticipating further drop in prices.
On the food business side, Universal Robina Corp. netted P9.2 billion last year, down 15% year-on-year on lower coffee volumes in the Philippines amid intense competition.
Meanwhile, Robinsons Land Corp. booked a net income of P8.2 billion in 2018, growing 40% year-on-year. Robinsons Bank Corp.'s net income grew 3% to P318 million following "an expansion-driven increase in operating expenses."
On Tuesday, shares in JG Summit were up P1.60 or 2.61% to close at P62.90 apiece. — Ian Nicolas Cigaral