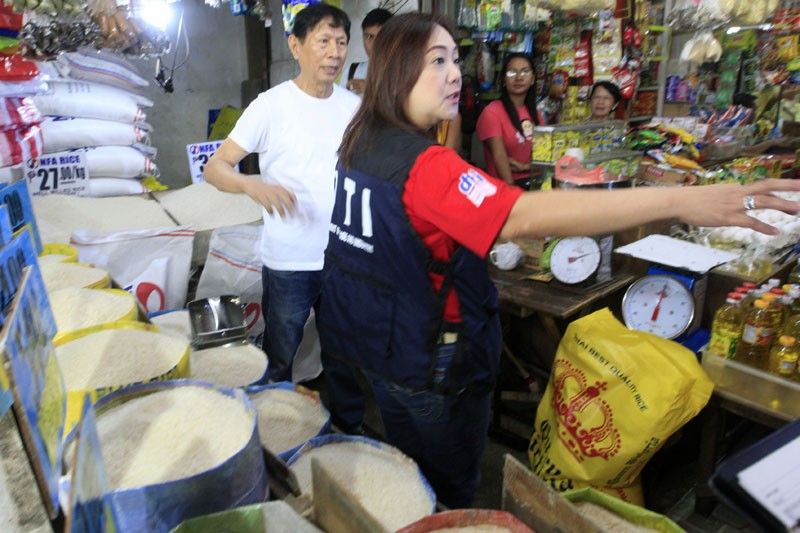 Index support seen at 7,000 this week
MANILA, Philippines — The local stock market is expected to remain muted this week after being severely battered last week on concerns over spiralling inflation.
"Following the release of September inflation, 6.7 percent better than industry consensus of 7.1 percent to 7.4 percent, market's attention will be on sequel measures to put a cap on consumer prices, starting with supply imports of key staple items," F. Yap Securities said in its report.
Immediate support is seen at 7,000 this week, while resistance is from 7,200 to 7,350.
In the coming weeks, government will bid out the country's rice requirement and council heads are seen to convene to tackle government-to-private initiatives. If the latter takes off well, this could set the tone for other agri output accord and ensure supply availability to meet demand growth," F. Yap Securities said.
F. Yap Securities gave this comment on last week's performance: "Thus sellers dominated during the week with eyes focused on September's inflation results."
The Philippine Stock Exchange index (PSEi) finished 198 points or 2.7 percent lower week on week, weighed by property (down 3.6 percent) and holdings (down two percent). Overall breadth favored decliners, 111 to 75, while average net foreign selling grew 22 percent to P535 million.
Consumer prices for September stood at 6.7 percent, hitting another nine-month high and bringing nine-month average to 4.97 percent. This was significantly higher than the August inflation of 6.4 percent, but lower than estimates which placed September inflation at seven percent, at least.
In light of the US Fed's expected adjustment in its widely followed rate, funds flow has favored fixed income ahead of an expected jump in yields.
This partly explains some fund managers portfolio reallocation in favor of fixed assets, while waiting for macro catalysts to warrant their risk appetite for equities.
"Enthusiasm petered out toward week's end on concerns major central banks are bound to step back from their stimulus plan," F. Yap said.
Moving forward, F. Yap said risks tied to inflation should make it appealing to diversify in stocks, even on defensive mode.
Aside from inflation, market investors will also focus on nine month company earnings.
"Participants' focus will be on nine month earnings results with special emphasis on quarter-on-quarter improvements. Until the selling pressure ebbs most might opt for defensive bets especially for stocks worth holding for the long-term with sustainable dividend yields," F. Yap said.