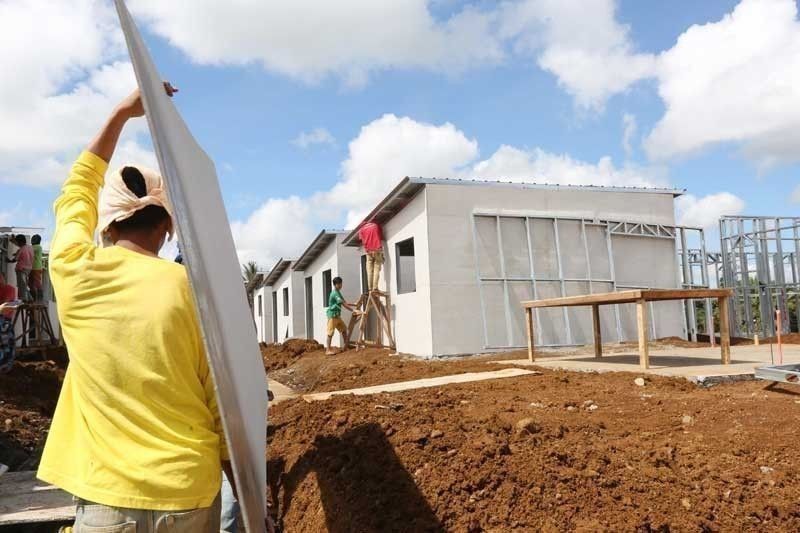 Over the weekend, Manila Mayor Isko Moreno announced he is building condominium-like public housing for the city's homeless people. There will be 14 floors, the Mayor said, with elevators.
This is the kind of in-city public housing we need. Our useless and hopelessly corrupt National Housing Authority (NHA) keeps on throwing our poor to areas far from any source of livelihood. It is no surprise they just go back and squat all over again within the city.
Lack of adequate housing and the way government and private developers have been treating our homeless is a serious social problem. This can become socially explosive, as we are now seeing in Hong Kong.
Other than the extradition law that triggered the months long protests in Hong Kong, the flames of discontent are being fed by among other things, housing problems.
Apparently, there had been a long simmering resentment over extremely expensive Hong Kong property prices while most of the people fight for scarce public housing. Many people share very small spaces that look like animal cages while the rich enjoy luxurious quarters.
We can say that something like that is already happening in Metro Manila. Indeed, property prices have escalated quite a bit. Developers are trying to out-do each other building the next scandalously opulent condo building in the city.
It is time for government to take action and avert a more serious social reaction. Tempers are now rising as ordinary folks take a lot of time commuting in heavy traffic from out of the way places to MetroManila's business districts.
Developers are required by law to develop so much affordable housing depending on how much high-end property units they build. But again, they choose to build their obligated housing in out of the way places requiring long commutes.
There are those who are saying it would be better if developers are made to pay a socialized housing tax rather than build affordable units themselves. But this will end up like the banking industry's preference to pay the fine rather than provide agri-agra loans.
In theory, using the proceeds of a socialized housing tax to build public housing sounds reasonable. In practice, the tax will be dissipated and the public housing need will remain unattended. That's what happened with agri-agra loans that never materialized to help our farmers.
Still, others say we should just move government out of Metro Manila and strive to reduce population density. It is a good objective, but I don't think it will happen quickly enough. They are talking about moving government offices to Clark, but other than DOTr, we can't see much movement.
Indeed, because they seem to be planning Clark right, affordable housing can be part of the plans. I know it was when Arnel Casanova was on top of creating the new Clark City. I am not sure if the current plans include that too.
Here was how Arnel explained his plans for affordable housing in Clark.
"When I founded Clark Green City (now called New Clark City), the first ever project I embarked on was to build a P2 billion public rental housing in the city through a partnership with the Pag-IBIG Fund under Lelen Lim. The vision is to have an inclusive metropolis without slums.
"The root of Metro Manila's problems is the lack of inclusion that led to shameful inequality and hellish gridlocks. This happened because government planners abdicated their role in city governance and allowed private real estate developers to partition the city into hundreds of enclaves for the rich.
"If one has to look into the economics of slums, one can see that the urban poor actually pays more than the urban elite for the life of squalor that they have as against the latter's convenience and privilege. Compare the cost of rent and the utilities against the quality of product and ease of access. Hence, planners and city-builders must perform their moral obligation to make the city more inclusive.
"I should know – I used to live in the slums and paid 25 percent of my salary to rent a shanty on a stinking creek right beside what is now Bonifacio Global City. I actually advocated for BGC to breakdown its walls.
"Thus, the vision for Clark is entirely different from what happened in Metro Manila. I dream of it to be a city without slums. Even farmers and IPs are included in that vision. That is why out of 9,500 hectares, more than 2/3 of the city are planned to be forest watershed and urban farms.
"Even artists, musicians, innovators, scientists and the creative community are part of that vision and we donated P20M to Philippine Science High School's Innovation Lab, and donated 70 hectares for a new UP Campus and 40 hectares to a new Technological University of the Philippines Campus. We must plan for people and environment. That is the only way we can build a city for all to live, work, play, create and form a community."
It took former slum dwellers like Arnel and Mayor Isko to have this feel to provide for the housing needs of those in the lower rungs of our socio-economic ladder. It is horrible that NHA, whose primary mandate is to provide affordable housing, ended up giving up prime land to rich developers. They should have been required to build affordable housing as part of the deal.
Government has given up so much land in Bonifacio and in Quezon City that could have been developed to include affordable housing. Trying to fix the problem now requires so much political will that even a Duterte cannot muster.
Two more prime government properties are making developers salivate: Welfareville in Mandaluyong and the New Bilibid Prisons in Muntinglupa. Hopefully, lessons have been learned and greed moderated to help avert a Hong Kong-like social explosion.
Boo Chanco's e-mail address is [email protected]. Follow him on Twitter @boochanco