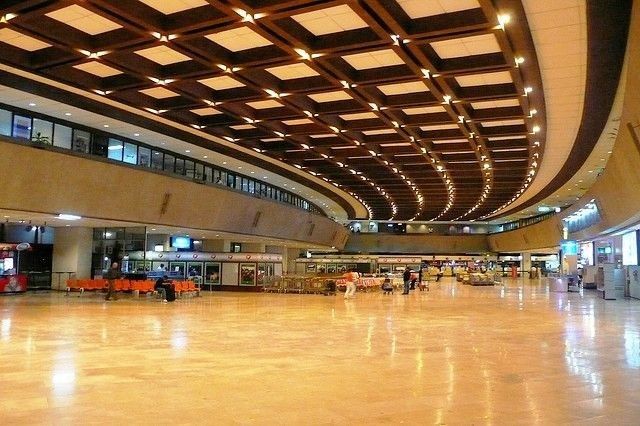 Guarantee issues delay NAIA rehab
MANILA, Philippines — Government guarantee issues continue to delay progress in the unsolicited proposal to rehabilitate the Ninoy Aquino International Airport (NAIA), the country's main international gateway.
Transportation Undersecretary Ruben Reinoso said negotiations between the Department of Transportation (DOTr) and the super consortium of seven conglomerates will continue this week.
"We will have a meeting because there are certain conditions they have to comply with," Reinoso said.
"Of course, the proponent will push for their positions regarding provisions appearing to be government guarantee. So, of course, they will argue that it is not. They will argue that those are not government guarantee. They will argue that it's important for the bankability, financiability so we're still negotiating with them," he said.
Reinoso said the DOTr would sit down and discuss the issues with the representatives of the consortium this week and see if they have a new proposal.
The Manila International Airport Authority (MIAA) submitted its final evaluation report to the DOTr in late December, months after the NAIA consortium was awarded the original proponent status (OPS).
Upon agreeing to terms with the DOTr, the agency will then endorse the P102-billion unsolicited proposal to the National Economic and Development Authority (NEDA).
The NAIA consortium has been granted the OPS by the MIAA board on Aug. 6, 2018 to operate and modernize the country's main international gateway. It was officially awarded with the OPS on Sept. 13.
The grant of OPS to the NAIA consortium would give the group the right to match offers from other parties when a Swiss challenge is conducted for the project.
But before reaching the Swiss Challenge process, the proposal will still have to be evaluated by the Investment Coordination Committee of NEDA and then secure the NEDA Board's final approval.
The DOTr was previously targeting to complete the Swiss challenge process for the NAIA rehabilitation proposal in 2018, but has been pushed back to second quarter of this year.
The NAIA consortium is composed of Aboitiz InfraCapital Inc., AC Infrastructure Holdings Corp., Alliance Global Group Inc., Asia's Emerging Dragon Corp., Filinvest Development Corp., JG Summit Holdings Inc. and Metro Pacific Investments Corp.
The group intends to pour in P102 billion to rehabilitate, upgrade, expand, operate, and maintain the aging NAIA for 15 years.
The unsolicited proposal, which was submitted to the DOTr and to the MIAA last Feb. 12, aims to transform NAIA into a regional airport hub and will expand its capacity to meet the anticipated growth in passenger traffic from the economies of the Philippines and the region.
The project supports the government's Build Build Build program with its plan to develop NAIA into a world-class facility and a regional air transport hub by upgrading its airside, landside and air navigation support — building on the gains already achieved by the DOTr in terms of improving the traffic of aircraft movements on its runways.