Business
Gov't borrowings reach P947 B in 2018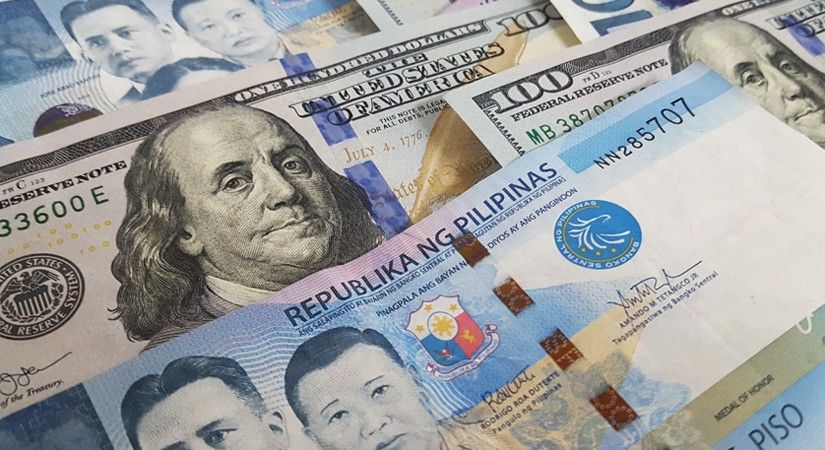 MANILA, Philippines — The national government's total borrowings rose to P947.55 billion in 2018 as it increased its credit from foreign lenders and other development partners, according to the Bureau of the Treasury (BTr).
Based on the Treasury's latest cash operations report, the government's gross borrowings as of end-December 2018 grew 5.09 percent to P947.55 billion from P901.67 billion in 2017.
This is, however, lower than the government's programmed borrowing of P986 billion for the whole year.
For the month of December, alone, debt reached P132.29 billion, 44.27 percent down from the P237.36 billion recorded a year ago.
The government borrows from both local and foreign creditors to finance its budget deficit, which reached P558.26 billion or 3.2 percent of the country's gross domestic product (GDP) in 2018.
According to BTr data, the increase in total borrowings last year was driven mainly by the 80.29 percent growth in external borrowings from P168.10 billion in 2017 to P303.08 billion in 2018.
This, after the Development Budget Coordination Committee (DBCC) raised the share of foreign loans in the country's total borrowing mix to 35 percent last year.
BTr data showed that P102.68 billion of foreign debt in 2018 was raised from the issuance of US-dollar denominated global bonds back in February last year, while another P11.976 billion came from the issuance of Panda or renminbi-denominated securities in March 2018.
The government also borrowed P74.04 billion from the Japanese onshore market by floating Samurai or yen-denominated bonds last August.
Meanwhile, multilateral agencies – such as the World Bank, Asian Development Bank and the Japan International Cooperation Agency – as well as the country's development partners extended P80.42 billion in program loans and P33.96 billion in project loans in 2018.
On the other hand, domestic debt, while taking up the bulk of total borrowings, declined 12.15 percent to P644.47 billion as of end-2018 from P733.57 billion in 2017.
The Treasury said bulk or P292.77 billion of this amount came from the issuance of fixed-rate Treasury bonds while P179.94 billion was raised through Treasury bills.
Another P121.77 billion was also raised domestically through a retail Treasury bond sale in June last year.
For 2019, the national government is expected to borrow P1.19 trillion, 20 percent higher than the 2018 program of P986 billion, in expectation of the higher fiscal deficit ceiling this year.
To recall, the country's economic managers raised earlier the fiscal deficit ceiling to 3.2 percent of the GDP to support the government's higher spending requirements, particularly for the Build Build Build program.
Of the total borrowings this year, P297.2 billion is projected to come from foreign lenders while the remaining P891.7 billion would be sourced from domestic creditors.