Business
Gokongweis unload shares in Meralco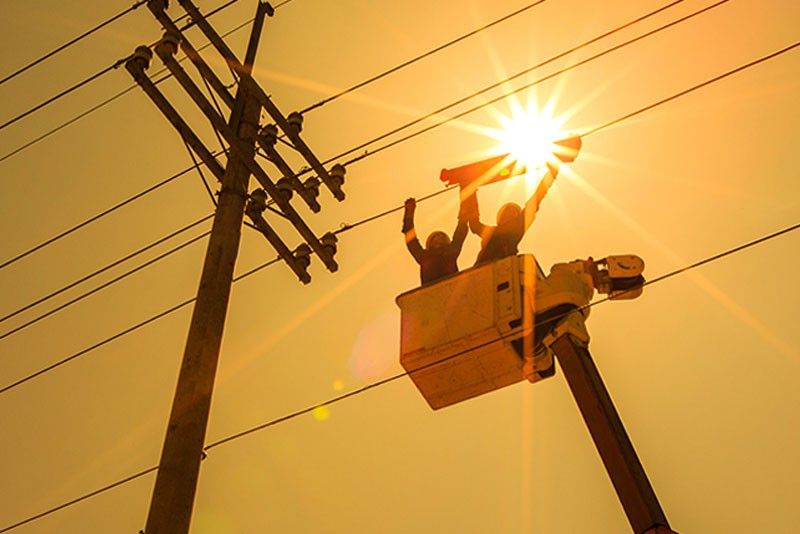 MANILA, Philippines — Members of the Gokongwei family have cashed in their shares in Manila Electric Co. (Meralco), taking advantage of the power utility company's soaring share prices.
In separate regulatory filings with the Philippine Stock Exchange, Meralco said its director James Go so1d 6,140 common shares on Nov. 26 at P389 per share; 64,850 shares on Nov. 27 at P387 per share; 8,430 shares on Nov. 28 at P388 per share; 14,380 shares on Nov. 29 at P386 per share and 217,040 shares on Dec. 3 at P387 each.
In all, Go sold 320,840 common shares, leaving him with 174,460 shares in Meralco.
Meralco vice chairman and JG Summit president and chief executive officer Lance Gokongwei also unloaded 22,300 shares on Nov. 23 at P387 per share.
Meralco's share price has been going up, getting closer to its 52-week high of P395 from a 52 week low of 291.40 per share. It closed 1.35 percent lower Thursday at P380 per share, tracking the rest of the market.
The Gokongwei Group, through JG Summit, acquired ownership in Meralco in 2013 after acquiring the stake of San Miguel Corp. in the power utility firm, marking its foray into the lucrative power sector.
JG Summit's entry in Meralco also strengthens its partnership with the MVP Group. It has an eight percent stake in the MVP Group's PLDT.
In 2016, JG Summit also entered Global Business Power Corp., a strategic alliance between Pangilinan-led Metro Pacific Investments Corp. and GT Capital Holdings Inc.
GT Capital unloaded its 22 percent stake in GBPC in favor of JG Summit.
Following this, JG Summit acquired another eight percent stake in GBPC from Meralco Power Gen (MGen), the power generation company of Meralco, bringing its total acquisition to 30 percent and further strengthening its partnership with the MVP Group beyond Manila Electric Co. and PLDT.