Business
GDP expected to contract further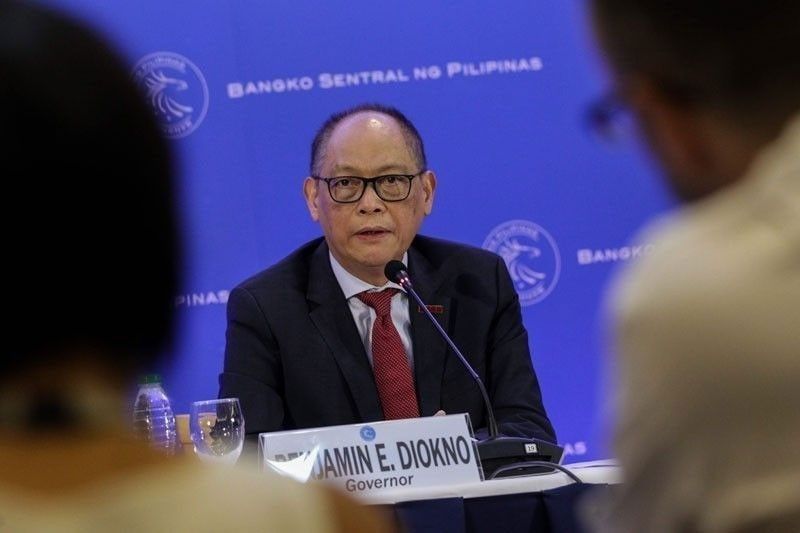 MANILA, Philippines — The Bangko Sentral ng Pilipinas (BSP) expects the economy to contract for the remaining quarters of the year amid the more disruptive impact of the COVID-19 pandemic.
BSP Governor Benjamin Diokno said the country's gross domestic product (GDP) may further shrink until the end of the year after contracting by 0.2 percent in the first quarter.
"Domestic economic activity is projected to follow a U- shaped quarterly recovery path with output likely to contract further in the remaining quarters of 2020," Diokno said.
The BSP earlier said the GDP is expected to contract by 5.7 to 6.7 percent in the second quarter as the economy came to a grinding halt after Malacañang placed the entire Luzon under enhanced community quarantine to limit the spread of the coronavirus.
Diokno said the negative impact of the COVID-19 crisis is harsher than what was originally thought.
Economic managers through the Development Budget Coordination Committee (DBCC) expect the economy to shrink by between two and 3.4 percent this year, ending more than two decades of positive growth.
For 2021, the Cabinet-level body sees the economy rebounding strongly with a GDP growth of eight to nine percent.
"Growth is expected to recover in 2021 once the impact of government policy support measures gains traction," the BSP chief said.
Meanwhile, Diokno said the outlook for the global economy has further deteriorated with considerable uncertainty brought about by the magnitude and duration of containment measures across all economies.
For one, the International Monetary Fund (IMF) is now expecting a deeper global GDP contraction of 4.9 percent for this year. For the Philippines, the multilateral lender sees the GDP contracting by 3.6 percent instead of growing by 0.6 percent due to the expected deeper global economic slump.
Diokno said the BSP expects inflation to remain benign over the policy horizon, averaging 2.3 percent this year, 2.6 percent next year, and three percent in 2022.