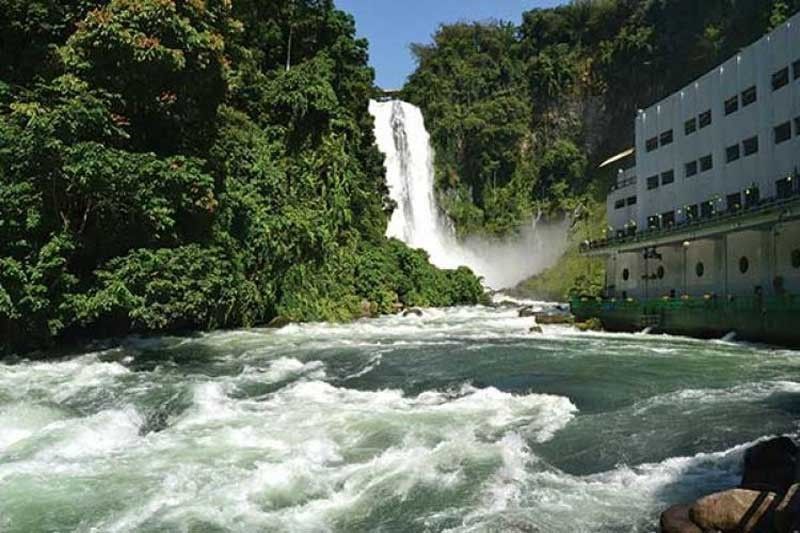 Funding agencies interested in Agus-Pulangi plant rehab
MANILA, Philippines — The National Power Corp. has received interest from several other institutions to fund the rehabilitation of the 982-megawatt (MW) Agus-Pulangi hydroelectric power plant (HEPP), a ranking government official said.
Napocor president Pio Benavidez said the refurbishment of the decades-old Mindanao hydropower plant would cost P37 to P40 billion.
"For the Agus rehab, the World Bank would be joining other funding institutions covering multilateral funding," he said.
From the World Bank group, the International Bank for Reconstruction and Development has expressed willingness to fund the project, Benavides said.
Other institutions pitching in to finance the project also include the French government and Australian and Japanese banks.
"It will be a multilateral loan. Funding will no longer be from China," Benavidez said.
The rehabilitation project is targeted to commence in April next year, once the feasibility study for the project is completed.
Benavidez said the World Bank would do the 48-week feasiblity study with three options for the rehab.
"One is attain the rated capacity, second increase by 10 percent the capacity, third is improve the water efficiency," Benavidez said.
"The Philippine government will choose among the three then we will proceed to the feasibility study for 48 weeks. Hopefully, by April 2020, we can start the rehab project," he said.
State-run Power Sector Assets and Liabilities Management Corp. (PSALM), which owns the Agus-Pulangi facility, is keen on commencing the plant rehabilitation aimed at extending the facilities' service life by 30 more years and to increase the plants' reliability and availability.
The Agus power plant complex consists of six cascading power plants which use the water from Lake Lanao in Marawi City, flowing through the Agus River and down to Maria Cristina Falls in Iligan City.
The project should have seven facilities, but the third project, Agus III, has yet to be finished.
The whole complex has an installed capacity of 728.1 megawatts (MW), the biggest coming from Agus VI with 200 MW. It is the oldest facility, commissioned in 1953.
With the Pulangi HEPP, both facilities have an installed capacity of 982 MW, but the power facilities can supply only up to 40 percent of their total capacity to the Mindanao grid.
The Agus-Pulangi power complex is the government's remaining power asset in Mindanao. The rehabilitation project is aimed at extending the facilities' service life by 30 more years and increasing the plants' reliability and availability.