Business
Farm sector posts 1% growth in 2018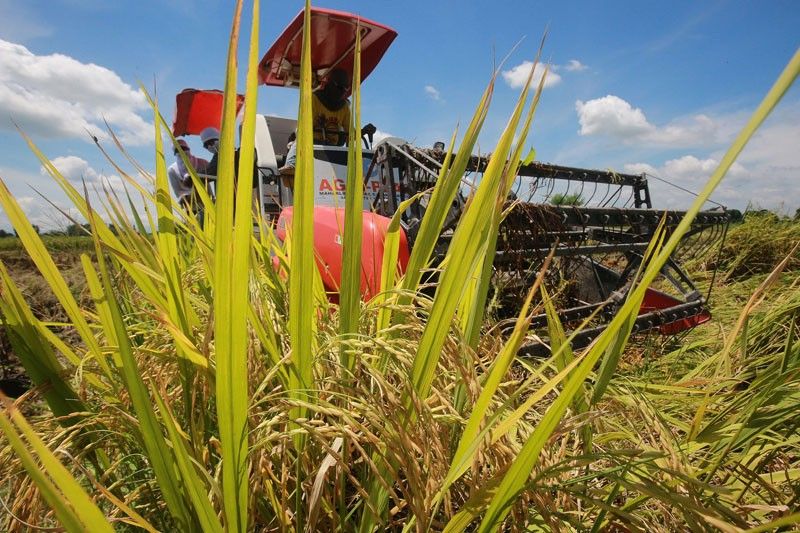 MANILA, Philippines — The local agriculture sector managed to grow by one percent last year despite the consecutive weather disturbances that hit the country which damaged P36 billion worth of crops, particularly rice.
During the Department of Agriculture's Management Council meeting, Agriculture Secretary Emmanuel Piñol said the farm sector likely grew by a measly one percent in 2018, much lower than the four percent increase recorded the previous year.
The one percent growth was also lower than the DA's earlier projection of 2.5 percent.
Official figures are expected to be released by the Philippine Statistics Authority a week from now.
"The DA missed most of its target production level for the year, except for poultry which exceeded growth projections. This as a super typhoon and 12 more tropical storms battered the country almost every month of the year," Piñol said.
The combined damages of Typhoons Agaton, Basyang, Domeng, Henry, Inday, Josie, Karding, Ompong, Rosita, Samuel and Usman destroyed 1.8 million metric tons of crops valued at P36 billion.
Rice production only reached 19.1 million metric tons last year, short of the government's target of 19.4 million MT.
The DA, however, expects to bounce back this year amid better rice production with the additional funds coming from the liberalization of the industry.
The growth is seen increasing to as much as 3.5 percent this year as local farmers are assured of P10 billion financing from the Rice Competitiveness Enhancement Fund (RCEF), which will be used to improve mechanization and seeds input.
Palay production is seen hitting 20 million MT and may still increase in anticipation of the removal of the quota on rice importation and the imposition of tariffs, a portion of which will go to the agriculture sector.
The DA is adopting measures to mitigate the effects of tropical disturbances and climate change.
Among the measures include the adjustment in the planting calendar and the shift in the focus on production areas in regions least affected by typhoons.