Business
Economists expect trade gap to ease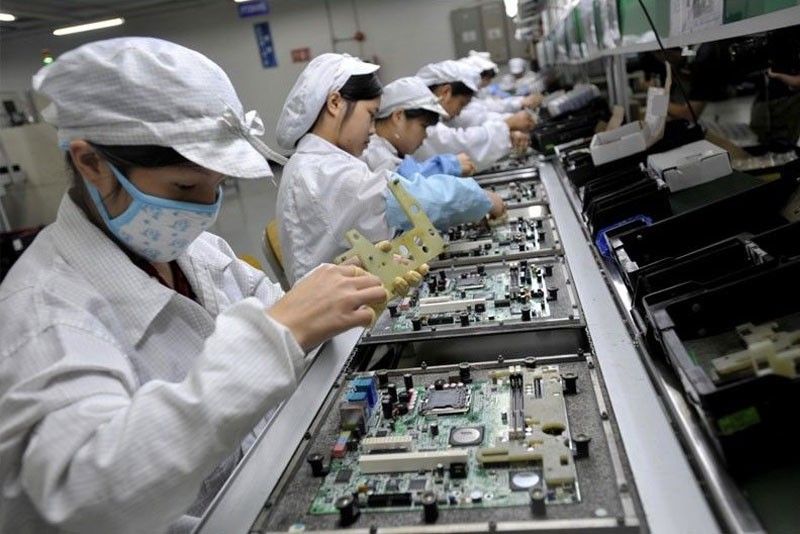 MANILA, Philippines — The projected trade deficit this year would be less pronounced as the importation of capital goods to support the country's growing economy starts to normalize, economists said.
ING Bank senior economist Nicholas Mapa said exports would continue to struggle given expectations of a weak demand for electronics while imports are not likely to exhibit back to back double-digit growth prints as capital good importation normalizes.
"Going forward, prospects for a still substantial trade gap remain although given the outlook for both exports and imports, we do expect the deficits to be less pronounced than in 2018," Mapa said.
Mapa said electronics exports eked out a three percent growth in April, while other exports contracted by 2.7 percent. Electronic shipments account for close to half of the country's export portfolio.
"Given our reliance on the electronics subsector, the fortunes of the entire sector will likely be challenged given that Taiwan and South Korean semiconductor indexes all headed south in wake of the escalating US-China trade war," Mapa added.
On the other hand, imports contracted for the first time in four months with a 1.9 percent decline due to the similar contraction in government spending with the delayed passage of the 2019 national budget.
The trade gap widened by 13.2 percent to $13.36 billion in the first four months.
Robert Dan Roces, chief economist at Security Bank, said the effects of the recent rate cut by the Bangko Sentral ng Pilipinas (BSP) may soon jumpstart capital expansion despite the slowdown in shipments of raw materials as well as the flat growth in capital goods.
"The budget delay which put government projects on hold, led to the contraction of importation of construction materials. We also see a return of household consumption on the back of lower inflation, and this may drive up imports again," Roces said.
Roces added the country's export number is closely tied with the electronics sector as the impact of the US-China trade war is now being felt.
"The escalating trade war may provide opportunities for the Philippine export sector, however, if sector-changing reforms are initiated. To be able to transcend this trade war, Philippine trade may need to unbundle from just one product and develop a blueprint for supply chain enhancement of other products as well," Roces said.
For his part, Philippine National Bank economist Jun Trinidad said the country's trade gap would further widen in the second half of the year to hit a monthly high of $4 billion.
"Our extrapolation of the monthly trade data continues to show a worsening trade deficit outlook later in the second half peaking at roughly $4 billion per month that coincides with the fiscal spending catch up and its likely broad-based demand," Trinidad said.
Trinidad said the trade deficit would be neutral on the peso.
"We remain bearish on the trade gap and its peso impact in the second half," Trinidad said.