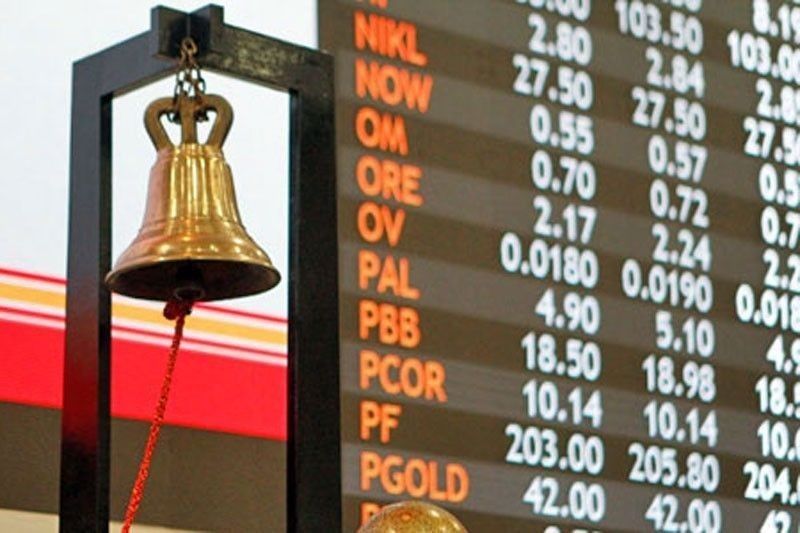 Downward bias seen for market this week
MANILA, Philippines — The stock market has seen some improvement last week after the Bangko Sentral ng Pilipinas (BSP) kept rates steady on Thursday. The US Fed also kept rates unchanged.
Nicky Franco, head of research for Abacus Securities Corp. said the market may likely start the week with a bias toward the downside.
This, he said, is because of a US recession fears and potential profit taking from last week's gains, as well as weak economic data in other parts of the world such as Europe.
"Toward the end of the week, things should get better on month and quarter-end window dressing. Meanwhile, a lot of companies have yet to report their fourth quarter results so that could set the tone for individual stocks," Franco said.
Last week, the benchmark Philippine Stock Exchange index (PSEi), the stock market barometer, managed to consolidate within the 7,700 to 8,000 level.
In fact, the benchmark gauge finished above the 8,000 mark on Friday, closing at 8,013.42.
"The week's close at 8,013.42 highlights consolidation within the 7,700 to 8,000 levels," said Jonathan Ravelas, chief market strategist at BDO.
Moving forward, he said, it is important to look for a sustained break above the 8,200 levels.
This could signal the bulls back to play and try the 8,500 levels.
"Failure to sustain the rally above the 8,000 levels could trigger some profit-taking activities and retest the 7,500 levels," he said.
Last week, the benchmark PSEi rallied by 2.76 percent week-on-week for the third straight week to 8,013.42 after Fed chairman Jerome Powell kept interest rates unchanged, while scaling back projections for this year to zero from two hikes at the December FOMC meeting.
"The market welcomed this development as this gives the local central bank some policy space. This caused investors to trade the market and push the index past the 8,000 levels," Ravelas said.
2TradeAsia said the US Fed and BSP's affirmation of status quo on their present monetary policy should keep borrowing costs tame and support improved capex deployment.