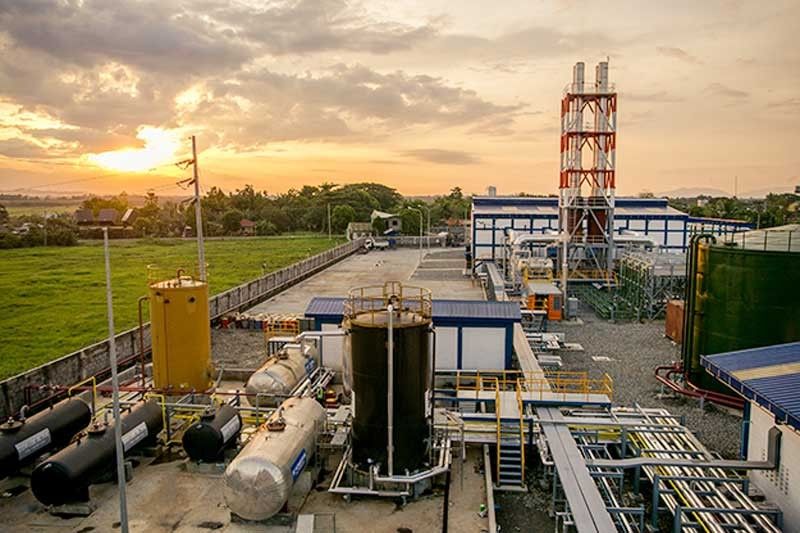 DMCI Power gets ERC OK to connect Palawan plant to Napocor transmission line
MANILA, Philippines — DMCI Power Corp. (DPC), the off-grid power producer of the Consunji Group, has secured regulatory approval to connect its diesel power plant in Palawan to the transmission facilities of National Power Corp. (Napocor) in order to provide electricity supply to the island.
The Energy Regulatory Commission (ERC) authorized DPC to develop and own a dedicated point-to-point limited facility to connect the 2x4.95-megawatt (MW) bunker-fired power plant in Aborlan to the Palawan Small Grid of Napocor.
DPC proposed to transmit its generated power to the Napocor-Small Power Utilities Group (SPUG) in Palawan Small Grid via a cut-in connection to the NPC-SPUG Narra-Irawan 69-kV Line and through the construction and installation of the dedicated point-to-point limited transmission facilities.
The dedicated point-to-point facility involves the construction of a 69-kV direct connection line, the construction of a switchyard—a new facility required by the NPC for facility protection.
The total project cost is estimated at P47.64 million, which increased from the original proposal of P20.93 million, as it included the cost of various assets which DPC initially considered as generation assets and not connection assets.
The connection project will allow the company to supply power to Palawan Electric Cooperative (Paleco).
Consumers in the Paleco-covered areas showed they experience a maximum of 18 hours of power interruption, with a frequency of at least nine times a month since January 2017.
The power shortage mess was prompted by the failure of independent power producer DPC to deliver the 25 MW in its power supply agreement with the Paleco. The supply was supposed to come from its planned coal-fired power plant, which faced stiff opposition.
Instead of pushing through with the coal plant, DPC agreed to construct the 2x4.95-MW bunker-fired power plant to supplement the existing capacity from its diesel plants.
Paleco's franchise area includes Puerto Princesa City, the mainland municipalities of Dumaran, El Nido (Bacuit), Roxas, San Vicente, Taytay, Bataraza, Brooke's Point, Narra, Quezon, Rizal (Marcos), Sofrono Espanola and Aborlan, and the island municipalities of Agutaya, Araceli, Cagayancillo, Cuyo, Magsaysay and Balabac.