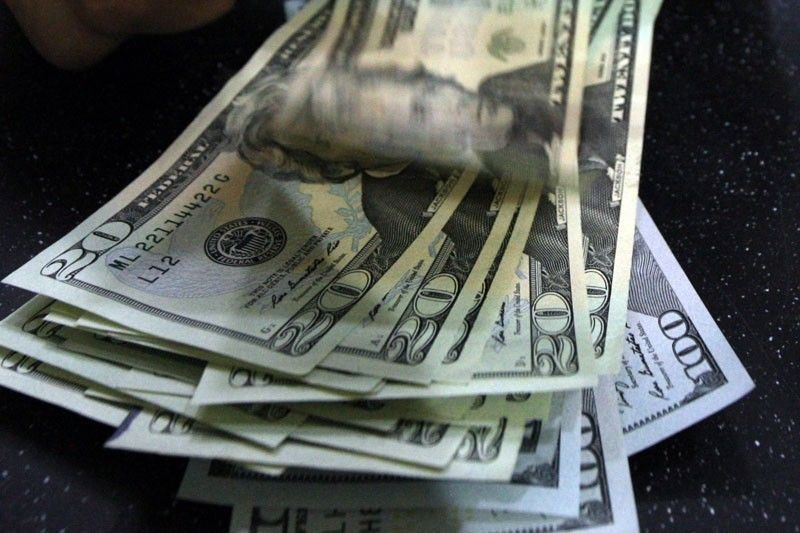 Current account deficit still manageable — DOF
MANILA, Philippines — The country's current account deficit has remained manageable despite widening to a record high of $7.9 billion in 2018, a senior official of the Department of Finance (DOF) said over the weekend.
In his latest economic bulletin, Finance Undersecretary Gil Beltran said the Philippines' current account deficit is "financeable" given the surplus in services trade as well as the growth in foreign investments.
"The current account remains financeable even as the deficit rose to 2.4 percent of GDP (gross domestic product) in 2018. Foreign investors and lenders find the country an attractive investment destination," Beltran said.
The current account is the balance of exports and imports of goods and services and income balances.
Beltran said a rising current account deficit implies that the country is using more foreign savings – both investments and borrowings – to finance local investment.
"It also implies that interest of foreign investors and lenders in the local economy is growing," he said.
In 2018, the Philippines' current account deficit reached $7.9 billion or 2.4 of GDP, almost four times the $2.1 billion shortfall or 0.7 percent of GDP in 2017.
This was the highest on record since the $4.4 billion current account deficit recorded during the height of the Asian financial crisis in 1997. It also exceeded the central bank's full-year deficit target of $6.4 billion or 1.9 percent of GDP.
In particular, Beltran said the deficit in the trade in goods widened to $41.4 billion or 18.4 percent of GDP from the previous year's level of $27.4 billion (12.4 percent of GDP).
He said this happened as the growth in import of goods outpaced the growth in exports, on account of increasing purchase of machinery and equipment from abroad to improve the country's productive capacity.
However, Beltran said this deficit in goods trade was financed partially by the surplus in the trade in services and income balances, which rose to $77.1 billion from $72.3 billion.
"Earnings from business process outsourcing (BPOs), remittances inflows and earnings from investments abroad by Filipino citizens accounted for these substantial receipts," the DOF official said.
Meanwhile, he said the rest of the deficit was financed by foreign investments, which rose to $11.5 billion; foreign borrowings, which rose to $11.6 billion; and drawdown from gross international reserves amounting to $2.4 billion.
Beltran said there is a need to keep not only the current account deficit, but also the budget deficit, low by maintaining interest rates at an optimal level that would raise both savings and investments.
"Maintaining good fundamentals by keeping the twin deficits – budget and current account – manageable thru maintaining interest rates at the level that raises both the volume of savings and investments will enable the country to sustain rapid economic growth in the medium-term," Beltran said.