Business
Conglomerates urge integration of sustainability in business plans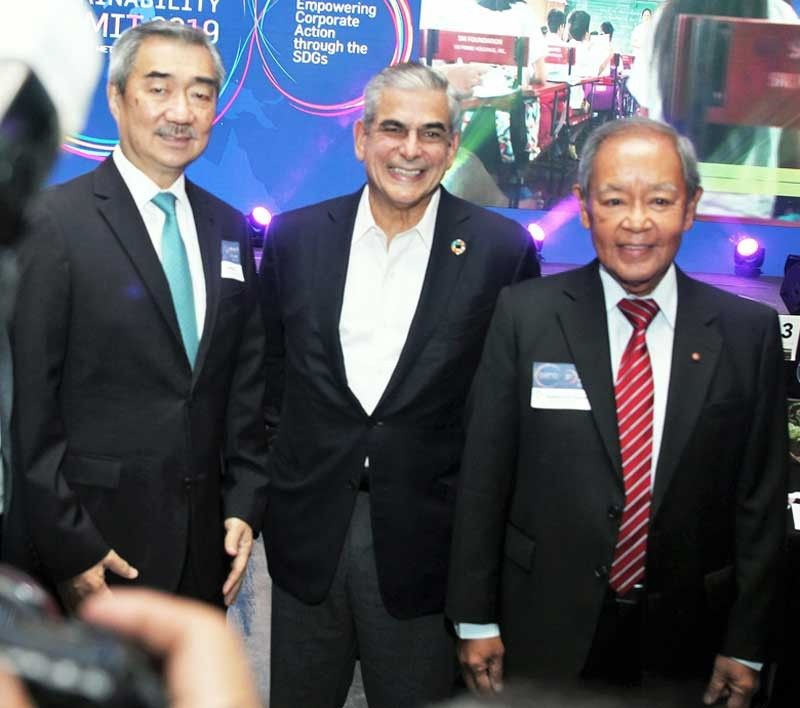 MANILA, Philippines — Conglomerates yesterday rallied other businesses to integrate sustainability into their business strategies, saying sustainability should be an integral part of doing things.
Top officials of the country's biggest firms such as SM Investments Corp., Ayala Corp. and Shell, and over 300 business leaders gathered yesterday for the sustainability summit organized by the United Nations Global Compact Network Philippines (GCNP) and Global Reporting Initiative.
Ayala chairman and chief executive officer Jaime Augusto Zobel de Ayala, who spoke during the summit, said it was important to integrate sustainability in business strategies as a way to bridge persistent societal gaps that have excluded many Filipinos.
Ayala itself launched last April the Ayala Sustainability Blueprint, a framework that allows each business unit to champion specific United Nations Sustainable Development Goals (UNSDGs).
"We designed a long-term sustainability blueprint that lays out actionable and measurable targets that address critical environmental, social, and governance gaps that the country faces today. It is specifically designed to support the achievement of the UNSDGs by 2030 that will enable us to be more deliberate in monitoring and evaluating our sustainability targets and allocate resources to these initiatives more appropriately," Zobel said.
During the summit, Globe Telecom Inc., Ayala's telecommunications arm, became the first business unit within the Ayala Group to join the UN GCNP.
"Integral to our vision of the Philippines as an admired nation is having first world internet connectivity supporting a robust digital economy. We will continue to push forward with innovations that enrich the lives of Filipinos, promote financial inclusion, education, health and wellness, livelihood and so much more," said Globe Telecom president and chief executive officer Ernest Cu.
For his part, SM Group's Hans Sy said the conglomerate makes sure its sustainability efforts are fully integrated into the business.
He said SM allots 10 percent of its capital expenditures for sustainability initiatives.
Sue Allchurch, chief of Participant Engagement of the Global Compact Office in New York, said business leaders and other stakeholders of sustainability development are aligning their vision in support of creating the biggest impact on SDGs.
"It signals the start of a more concrete, more cohesive commitment of Philippine businesses in driving the achievement of the global goals," she said.
The GCNP was launched in 2016 with Ayala, Landbank and Shell as among the founding members.
It has been implementing strategic partnerships with different stakeholders in business, government and the UN toward sustainability.