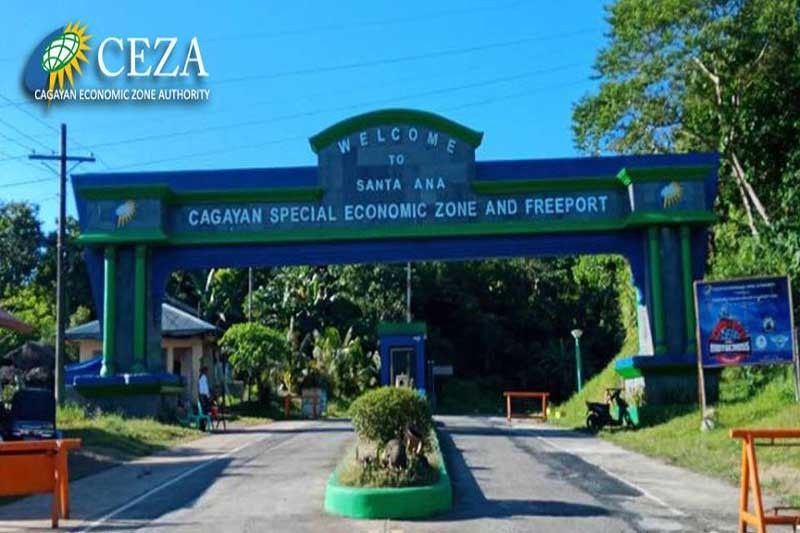 CEZA starts works on P500 M corporate, commercial centers
MANILA, Philippines — Construction works for the P500 million Cagayan Economic Zone Authority (CEZA) Corporate Center and Commercial Center are set to begin simultaneously this month to host financial technology firms and other business locators.
CEZA Administrator Raul Lambino said the two buildings would be ready for occupancy by early next year to fill the demand for offices of the Cagayan Special Economic Zone and Freeport's first 26 fintech principal licensees.
He said local commercial banks and other business locators in the tourism and manufacturing sectors are also setting up offices in the Corporate Center and Commercial Center.
CEZA deputy administrator Raymundo Roquero said the agency is spending P200 million for the corporate center, while P300 million has been allocated for the commercial center.
Apart from the two structures, the planned improvement and rehabilitation of Port Irene is also underway, with the construction of six new warehouses to cater to rising demand for space by port users importing construction materials, supplies and cargo.
In the long term, CEZA plans to implement other projects in the 54,000-hectare special economic zone and freeport.
These include construction of the proposed Convention Center and Sports Complex, the Coastal Boulevard, the Fintech Hub and Duty Free Mall, power and water plants, a cyberpark, and the CEZA Programmatic Environmental Impact and Assessment Project.
Lambino has commissioned a local company for the master development plan for the special economic zone and freeport, as well as for the feasibility studies which would include looking at the financial viability of the different projects.
CEZA is likewise looking at developing the Nangaramoan Eco-Tourism Park and the Palaui Island Eco-Tourism Park.
In line with the plan, Lambino said the CEZA is seeking permission from the Department of Environment and Natural Resources (DENR), the local government unit and various people's organizations.
"We have to protect and preserve these natural tourism havens from commercial abuse," Lambino said.
He said the proposed Nangaramoan Eco-Tourism Park, to be situated in between the Pozo Robio and Aguib beaches, is expected to cater to local tourists and foreign backpackers.
To be managed by the CEZA with DENR and the local government unit and the local community, the eco-tourism park would feature various facilities including an infinity pool, a canopy walk, stilt cabanas and an extended zip line.
The other eco-tourism park will be located in Palaui Island, which boasts of tourism destinations, including the Spanish-era Cape Engano Lighthouse.