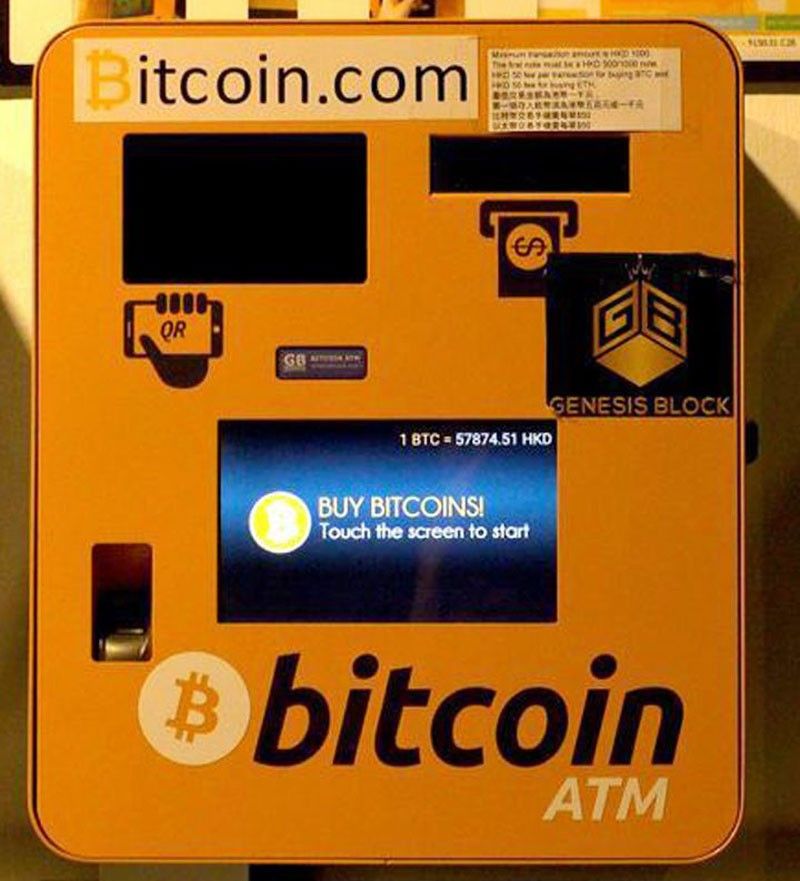 Central bank regulates bitcoin ATMs
MANILA, Philippines — The Bangko Sentral ng Pilipinas (BSP) is set to regulate automated teller machines (ATMs) that allow purchase or exchange of virtual currencies such as bitcoins.
BSP Deputy Governor Chuchi Fonacier issued a memorandum requiring banks and other financial institutions to register with the regulator as virtual currency exchanges (VCEs) and comply with the anti-money laundering or terrorist financing laws.
"As registered virtual currency exchanges, they should comply with anti-money laundering/terrorist financing laws and regulations, ensure sufficient and appropriate controls and governance framework are adopted to manage the associated technology and other operational risks, and put in place adequate consumer protection and customer support, among others," Fonacier said.
Virtual currencies use cryptography – a method of storing and transmitting data in unreadable form so that only the intended receivers can read and process it. Bitcoin is the first and most popular cryptocurrency to date introduced in 2009.
As early as February 2017, the BSP through Circular 944 required entities that provide facility for the conversion or exchange of fiat currency to virtual currency or vice versa to register as virtual currency exchanges with the central bank.
The BSP has so far given eight entities the green light to operate virtual currency exchanges in the country. These include Betur Inc. (Coins.ph), Rebittance Inc., BloomSolutions Inc., Virtual Currency Philippines Inc., ETranss Remittance International Corp., Fyntegrate Inc. and ZyBi Tech Inc.
Melchor Plabasan, head of the core information technology specialist group at the BSP said, the BSP would issue a money service business (MSB) licenses to operators of virtual currency ATMs.
Aboitiz-led Union Bank of the Philippines has launched the country's first two-way virtual currency ATM at its headquarters in Ortigas, allowing customers to purchase and sell virtual currencies for cash via an ATM machine.
Latest data showed there are around 4,387 bitcoin ATMs globally. The basic bitcoin ATMs allow users only to purchase bitcoins, while the more complex ones enable users both to buy and sell the virtual money.
The US has the highest number of bitcoin ATMs cornering about 72 percent of the total.