Business
Business groups urge veto of Security of Tenure bill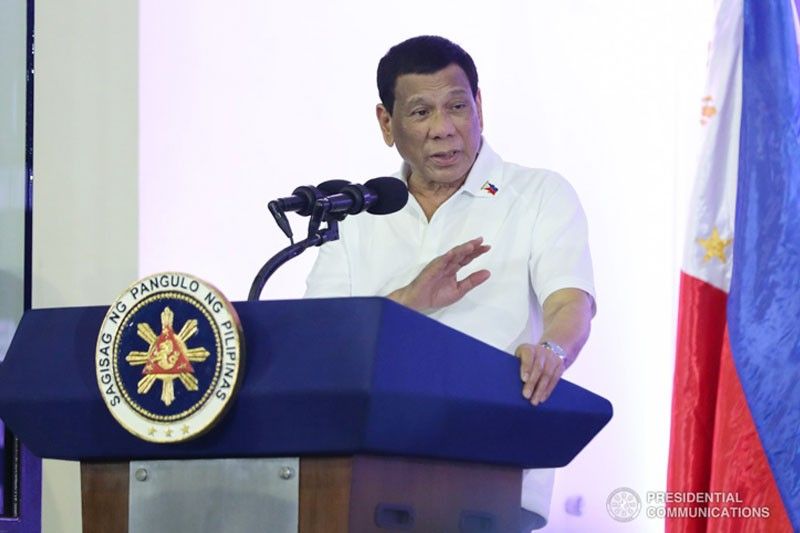 MANILA, Philippines — A broad coalition of business groups yesterday urged President Duterte to veto the Security of Tenure (SOT) bill and instead modernize labor regulations to suit the needs of labor-intensive industries.
In a joint statement, the groups argued anew that the bill is already made redundant by existing laws that protect workers from illegal contractualization.
It also goes against the constitutional rights of businesses to contract labor as part of their management prerogative, they said.
"Job contracting as an exercise of management prerogative and business judgment is anchored on two constitutional rights: right and freedom to contract and right to property," the groups said.
They added that the bill fails to cover contractual workers hired by government agencies because of the potential fiscal challenge it may pose.
"Therefore, it does not protect contractual workers hired by the government with tenure of up to 15 years already, under the so-called 'job order' system. On the other hand, equal opportunity is not given to private employers as it isolates them by increasing the cost of doing business that could hinder their operations and slow down growth," they said.
President Duterte is slated to sign the bill soon, having been transmitted to his office early this month.
Joining the call for a veto of the SOT bill are the American Chamber of Commerce of the Philippines, Australian-New Zealand Chamber of Commerce, Canadian Chamber of Commerce of the Philippines, European Chamber of Commerce of the Philippines, IT and Business Process Association of the Philippines, Japanese Chamber of Commerce and Industry of the Philippines, Inc., Korean Chamber of Commerce Philippines, Makati Business Club, Management Association of the Philippines, Philippine Association of Multinational Companies Regional Headquarters Inc., Philippine Chamber of Commerce and Industry, Semiconductor & Electronics Industries in the Philippines Inc. and Foundation for Economic Freedom.
The groups said the bill could have the opposite effect on job creation and security of tenure as enterprises may choose to eliminate the low-skilled jobs currently contracted out to service providers by using automation and artificial intelligence, redesigning work processes, or transferring work to more investor-friendly foreign destinations.
FEF president Calixto Chikiamco, said that instead of forging through with the bill, the government should instead "modernize the labor code" and "remove rigidities" in the system to serve the needs of labor-intensive industries like manufacturing and agriculture.
This, he said, should be done alongside the easing of restriction on foreign investment in these sectors which produces the greatest jobs in the country.
"The government should also refrain from adding to labor cost by burdening labor-intensive industries with additional holidays," he said.