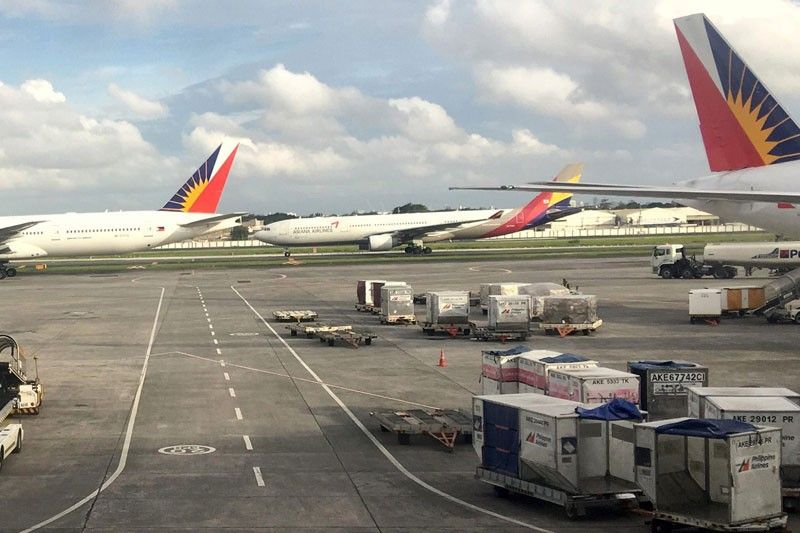 Brighter prospects seen for airline industry
MANILA, Philippines — Local carriers expect bright prospects for the aviation industry this year, which could lead to better chances of profitability.
Philippine Airlines vice president for corporate communications Jose Perez de Tagle said the flag carrier "will be cautiously watchful and hopeful" about returning to profitability this year.
"With all the changing factors in the environment, especially on fuel prices and other market concerns, we will meet the challenges, that I can say," De Tagle said.
"Overall we still see continued growth. We are glad we are here in the Philippines, we are able to promote the country, increasing tourism. China is a big potential. Now that we cover Western Europe and the East Coast and North America that will all add to our being connected and that really helps push growth. That's why we are saying we're cautiously optimistic as we look to 2019 and we expect opportunities. Nobody is feeling that we are in a bad situation," he said.
PAL Holdings has incurred a net loss of P2.52 billion in the third quarter of 2018, lower than the P2.96 billion reported in the same period last year.
Budget carrier Cebu Pacific, for its part, is also bullish on its outlook for the industry this year, targeting to fly more passengers than it did last year.
"Our outlook is we're going to be growing in the low teens (in terms of number of passengers). We're sort of excited because
this is the first time in a while that we're gonna grow double digits again so we're bit more bullish," Cebu Pacific vice president for commercial planning Alexander Lao said.
"I think the aviation industry continues to be healthy. There are challenges like fuel prices and foreign exchange but those are things we have to deal with. Every airline in the world has to deal with those," he said.
For 2018, Cebu Pacific was targeting to fly 22 million passengers.
Cebu Air Inc., operator of Cebu Pacific, however, reported a P518.4 million net loss in the third quarter of 2018 from a P42-million profit in the same period last year. The decline was attributed mainly to fuel prices coupled with the weakness of the Philippine peso against the dollar.
AirAsia Philippines chief executive officer Dexter Comendador, meanwhile, said the low cost carrier also expects the situation to be better this year as the carrier sees fuel prices to continue going down or stay low for this year.
AirAsia Philippines booked net operating losses of P1.49 billion in the third quarter of 2018, resulting mainly from the closure of Boracay Island.